We are in the home stretch. Bar any delays, in less than a month you'll be able to get your hands on Sonic Generations. The hype is huge, with trailer after trailer after trailer teasing every single aspect of the game. This is what Sonic fan's live for. And with the "finally-decided-to-tell-us" reveal of the game for the PC, Sega has let a few HD screenshots of that version be revealed, showing off such levels as Green Hill, Rooftop Run, and Seaside Hill.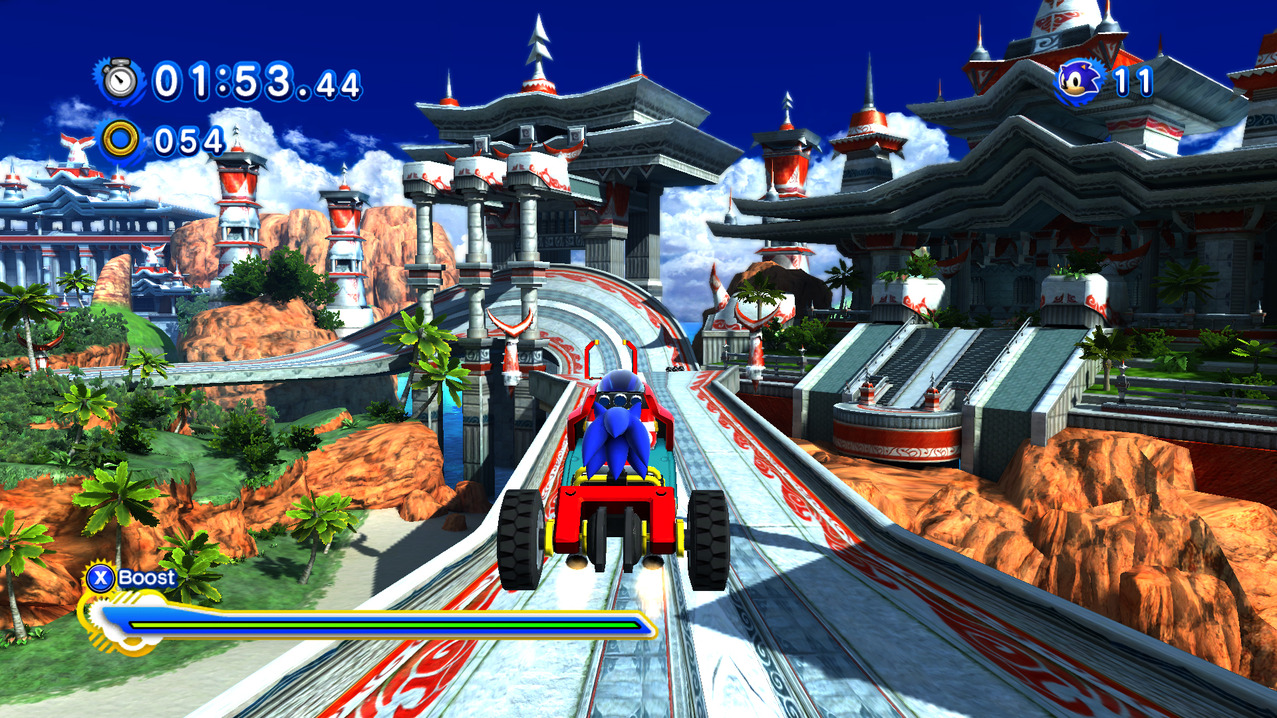 Oh man, the cart came back!
Of course, other than the cart showing up, there really isn't much new to the screenshots, other then a certain electrical icon appearing here and there. Perhaps that's why Sega decided to show off Sonic's third rival boss, representing the modern era of gaming: Silver the Hedgehog.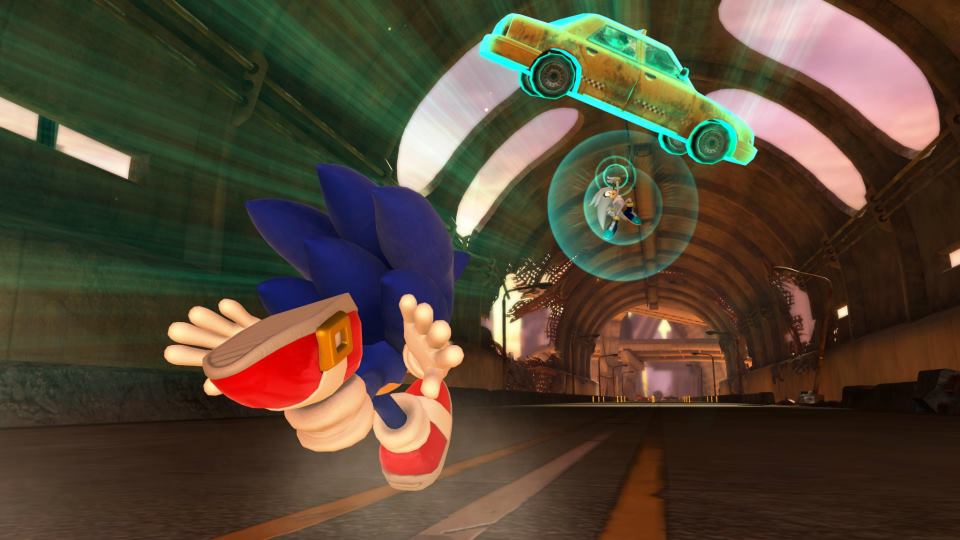 Looking to share some similarities with the previously-announced fight with Metal Sonic, I can be glad of just one thing: it's not in a invisible-walled part of Soleanna. Admit it, if you were stuck in a boss where you couldn't move at all, would you be happy to relive those moments? I didn't think so. But here…Sonic will be able to run like the wind, and Silver can throw cars to his heart's content.
All the shots that have come out today are hiding out below, so give the gallery a whirl.