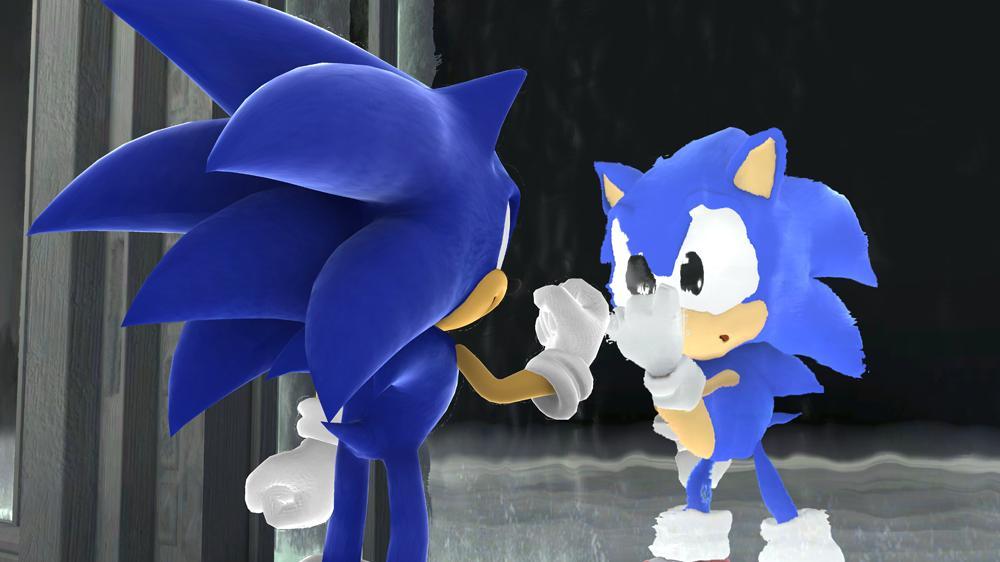 [UPDATE: Erase all doubts about the PC version now. Sega Europe and Sega of America put out a press release confirming a digital version for PCs, which includes support for Steamworks so players can use their saves via Steam's "cloud" to play their save game from any computer. No word if this will include PC/PS3 interoperability like other Steamworks title Portal 2.]
If any doubts of a PC version of Sonic's 20th Anniversary flagship title remained, today's releases from GreenManGaming may be enough to clear it all up.
So what will you need to run this on your computer?
Minimum Requirements
Microsoft Windows 7/Vista/XP Intel Pentium Dual-Core T4200 (2×2.0GHz) or AMD equivalent 2GB RAM (Windows 7/XP)/3GB RAM (Windows Vista) NVIDIA GeForce 8800 / ATI Radeon HD 2900 11 GB free hard drive space

Recommended Requirements
Microsoft Windows 7 Intel Core i5 @ 2.66 GHz / AMD Phenom II X4 @ 3.0 GHz 3GB RAM NVIDIA GeForce GTX 460 / ATI Radeon HD 5850 11 GB free hard drive space
The Recommended Settings are certainly nothing to sneeze at in terms of the power needed to fuel the game's use of Sega's proprietary lighting engine, the Hedgehog Engine, among other influences like keeping the game running at large resolutions at a smooth 60 frames per second.
No word yet of the game appearing on Steam outside of references in Steam's index to a pre-order page appearing soon, but sites like Direct2Drive are also allowing pre-orders for the digital edition while Amazon's French site has a temporary box art for the game with the Games for Windows Live banner.