A little real talk first before business goes on. We earlier reported that Sega staff member Patrick Riley was interviewed by forum member Shade Vortex. It looks like he might have been a little starstruck as he was actually not speaking to Patrick Riley at all, but Sonic Digital Brand Manager Ken Balough. Patrick Riley had no involvement with the previous interview and we wish to offer our apologies to the two gentlemen and to you, our readers who put up with us, for the confusion. For future reference: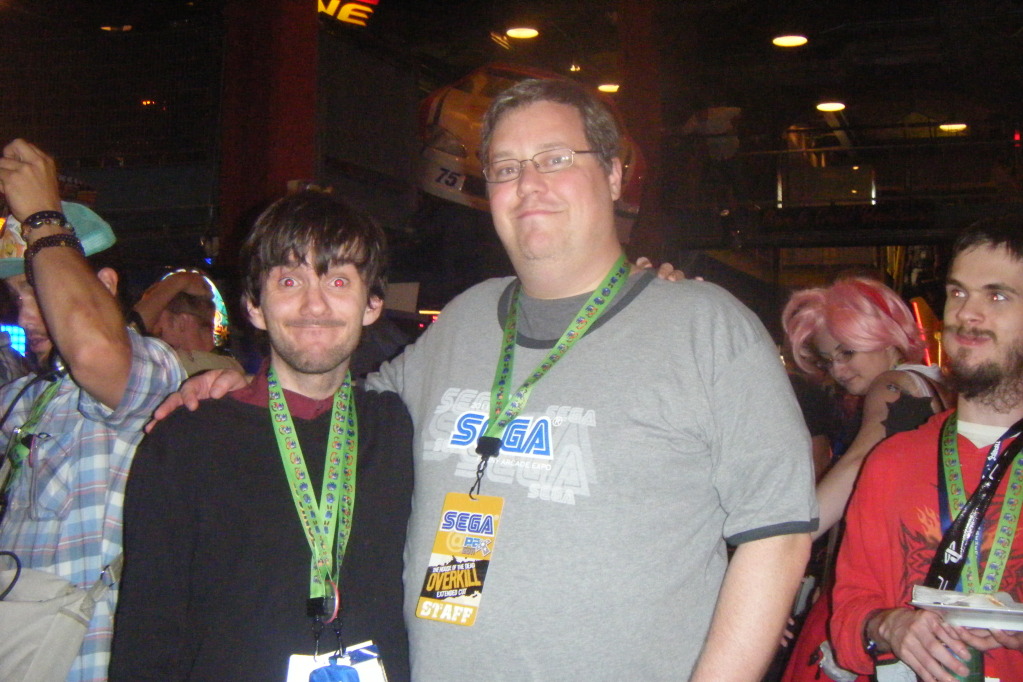 This is Patrick Riley.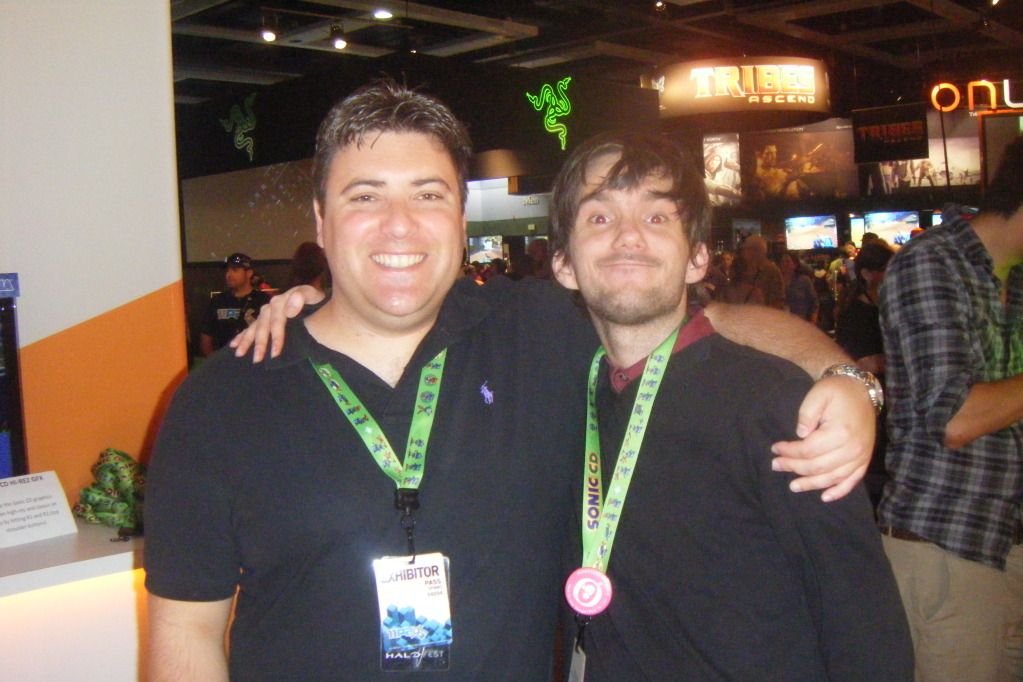 This is Ken Balough, as you truly imagined him. Please beat us over the head if this happens again.
Let's move on to the video interview goodness after the jump.
A few things are tackled and clarified within this monstrous video that have been causing quite a stir in the fan base all over as of late about time lines and Sonic 4, green eyes and physics. Since this post is already about clarifications, here's a handy dandy abridged list of answers from Balough himself.
It's commonly understood that Sonic 2, Sonic 3 and Sonic and Knuckles form what is called "The Death Egg Trilogy" because of the overarching story of Eggman's Death Egg across the titles. Sonic CD was a self-contained adventure that hovered around that area with the most popular belief to be between Sonic 1 and Sonic 2, despite no true concrete evidence.
Sonic 4 is trying to bridge all of them together more. It's not trying to give Sonic CD a concrete place in the timeline, just say that "It happened prior to Sonic 4: Episode 1." It does not mean Sonic CD is immediately before Sonic 4: Episode 1 and after Sonic 3 and Knuckles.
The events of Sonic CD are important to Episode 2. You can see Metal Sonic in the ending. The idea is you'll see how Metal Sonic comes back after his destruction in Sonic CD and his return. (Knuckles Chaotix unavailable for comment.)
Sega is supportive on Christian "The Taxman" Whitehead's Retro Engine, calling it "a really good piece of technology."
"You've got to work within the confines of what a publisher is and what a publisher does in order to get all the benefits as well. We as a publisher will get the benefits from working with really talented developers, and developers on the flip side get the benefits of working with a publisher and all the things and all the exposure they get and they can bring to the table, as well as working on really big brands, like Sonic."
On Metal Sonic: "He's appeared in some of these [games], but we've never made him so integral to that continuity. We've had him back, but no one ever explained how he comes back after CD. He's just there. So, we're going make sure that we fill in some of these really nice… I almost think of it like Star Wars, right? We're going to go back and explain this really cool era that was the Clone Wars? We're going to go back and explain this really cool era that was the classic experience, and show you guys some really fun stuff."
With regards to Sonic 2 Spindash and the "HD Filter": "Stay tuned." He doesn't want to confirm anything until details are more concrete. However, a filter will be present.
On Sonic CD not being on 3DS, Vita: "We never really intended to release it yet for the Playstation Vita, or the Playstation Go, or the Nintendo 3DS… those were never really on the table. We were always talking about, 'It was either digital console or mobile devices.'
He's unable to comment on why the game isn't on WiiWare.
The U.S. Soundtrack will not be included at this time due to licensing issues. However, there's a couple of more surprises to be revealed later down the road.
The trailers have nothing to do with the continuity of the games. They're their own thing designed by Balough. The 'detour' talked about previously is Sonic going to the past so players can relive Sonic CD and understand its events and references in Sonic 4: Episode 2.
Phew! So much for abridged. Either way, special thanks one more time to Shade Vortex for interviewing Ken "Not Patrick Riley" Balough and helping to shed light on all the confusion that's occurred in the last day.