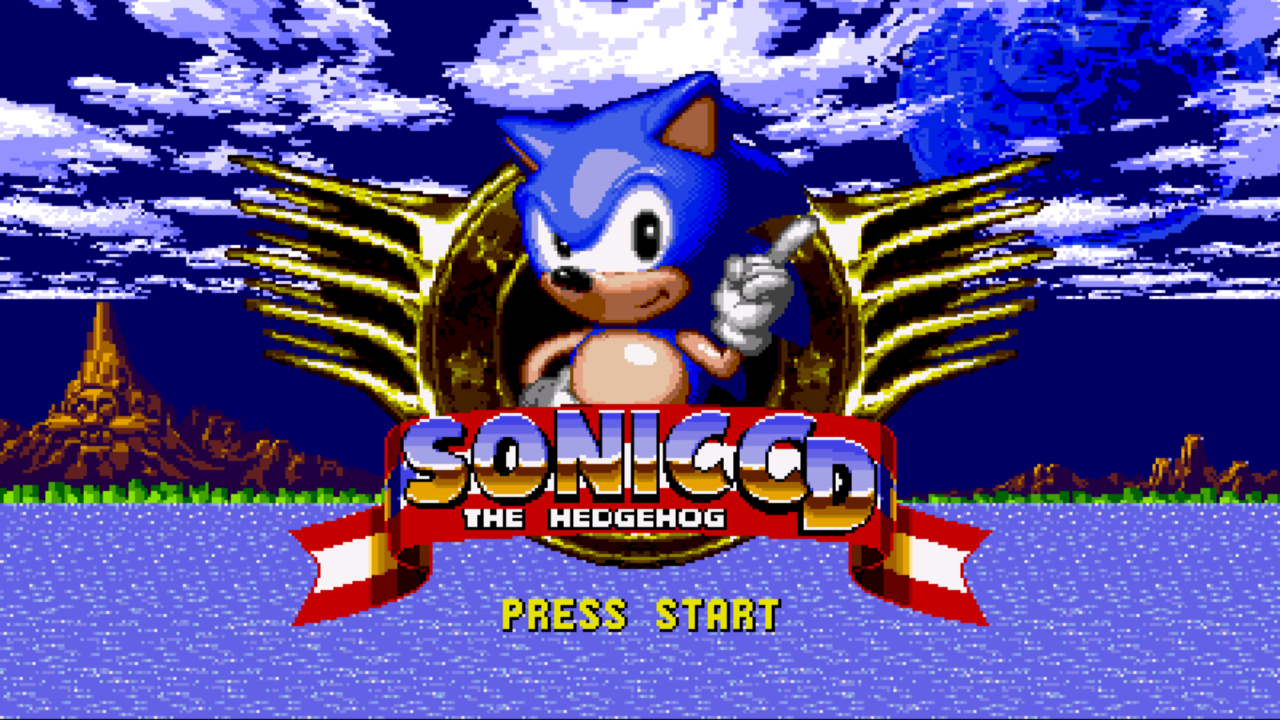 Sonic the Hedgehog CD. For a time, even saying the name produced an aura of mystique. Released during SEGA's nearly-undisputed reign in the 90's, the fact it was only available on the Mega-CD forced the next entry in the Sonic franchise to become a cult classic. There was no Mega Drive counterpart, kids without the hardware add-on instead being gifted Sonic Spinball for the holiday season of '93. Sonic CD would become this mythical game for those it was out of reach, screenshots in magazines being the only way to experience it. Even when Sonic 3 and Sonic & Knuckles were released the following year, there was still the sense that, somehow, one had missed an important chapter to the Sonic the Hedgehog saga.
True, it would be released on other platforms in the coming years, but somehow it still seemed a curiosity. The PC version from 1996 was harder to come across than it should have been. A port was meant to be in the Sonic compilation Mega Collection, but due to emulation issues was held back until the less-successful follow-up, Sonic Gems Collection. It wasn't until the 2011 rerelease on the Retro Engine that it became accessible to a wider audience. No collections needed, just an Internet connection and enough hard drive space to experience the definitive version of the game.
Even before it was released on modern hardware, people argued how great the game actually was. Debates on the game's level design, which version of the soundtrack is better, and where it ranks as one of the best or worst in the Sonic pantheon are topics that have been repeated in nearly every corner of the Sonic Internet community. It's an argument that began the moment the game was released – GamePro gave Sonic CD its highest honors, while the review on UK television show Gamemasters felt it was "a problem" that Sonic was still going through platform levels. But regardless of how one feels about Sonic CD, it can not be denied that it delivered to the player some of the most iconic aspects of the franchise. The opening animation. Metal Sonic. Amy Rose.
And? It gave us time travel.