Daily Archives
June 22, 2011
Here's to many more!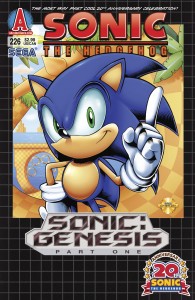 With the excitement for Sonic's 20th anniversary building, it should be of no surprise that Archie Comics – the company that has been making the Sonic comic for the last 18 years – is gearing up to celebrate in the best way they know possible. The news of the Sonic Genesis arc has been featured on this page beforehand, but next week in the United States (6/29/2011 for those keeping score) the first issue of that arc is finally meant to come out at direct comic book shops. Though it has gotten into the hands of certain subscribers early, the first of the four part story begins with the most familiar location of all: the Green Hill Zone. With Sonic jumping right into the action and not being completely aware of the insanity that happened last issue, he immediately begins to free Flicky and the rest. Though it begins as Sonic the Hedgehog does, it soon takes a turn right into Archie territory.
Continue Reading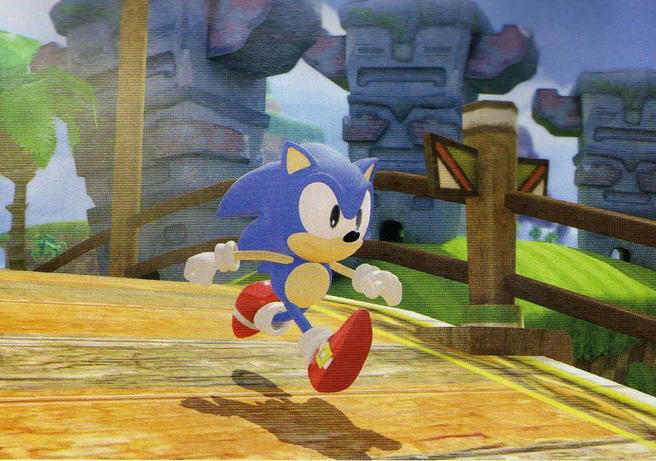 To those of you who patiently waited and didn't get a chance to sample the demo at Sonic Boom for whatever reason, your waiting is over. Starting tomorrow, both Xbox Live and PSN will be receiving the demo to Sonic's upcoming adventure.
Unlike the Sonic Boom build patrons got to sample, this version will only feature Classic Sonic's version of Green Hill Zone Act 1, omitting Modern Sonic entirely.
One small catch: the demo will only be available for 20 days. After that, the demo will be removed from the services and downloaded copies will expire. Whether this is an anti-hacking measure or a way to build up hype by releasing a second demo with modern Sonic remains to be seen.
Fox Xbox Live users, the same rule as other demos applies in that Gold level users will be getting the demo first with Silver level peons waiting until next week. Don't think burning demos to a disc works, as members on our forum are saying that no longer works.
Demo aside, Sega will also release a 20th Anniversary Bundle consisting of Sonic the Hedgehog, Sonic the Hedgehog 2, Sonic the Hedgehog 4: Episode 1, Sonic Adventure (and its DX add-on), and the Sonic the Hedgehog 4: Episode 1 dynamic theme on PSN for $19.99/£13.99/€17.99. A similar deal is expected for Xbox Live users. The offer also expires on July 12.
[Sources: Sonic 20th Anniversary Twitter, PlayStation Blog]