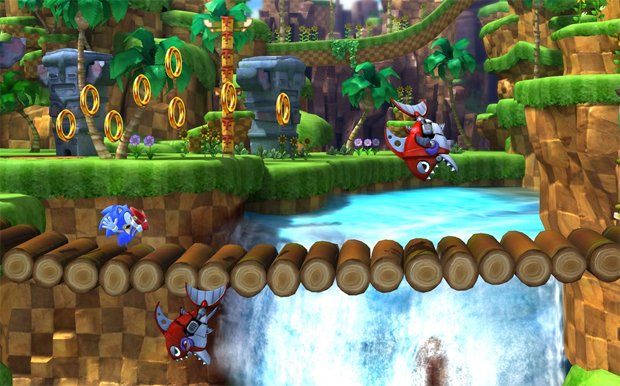 Fans may be taking a crack at Sonic Generations far sooner than expected, or at least a morsel of the game.
The Australian Classification Board has rated a demo for the 20th Anniversary flagship title G for General Audiences. Shucks, I was expecting the dark and grungy Adventure-Shadow era Sonic would spin dash robots in two with gratuitous bloo–motor oil.
There is an unusual twist to this in that it's very rare to see a demo rated for release, exceptions being "demo games" like Square Enix's Dissidia 012: Final Fantasy Prologus and Capcom's upcoming Mega Man Legends 3: Prototype Version. There's a chance the demo may wind up being packed in with a game or, like the aforementioned demo games, have its own little story in Green Hill Zone to tease the game.
No sign of this popping up through the ESRB or PEGI websites, but we'll keep you posted for if and when it does.