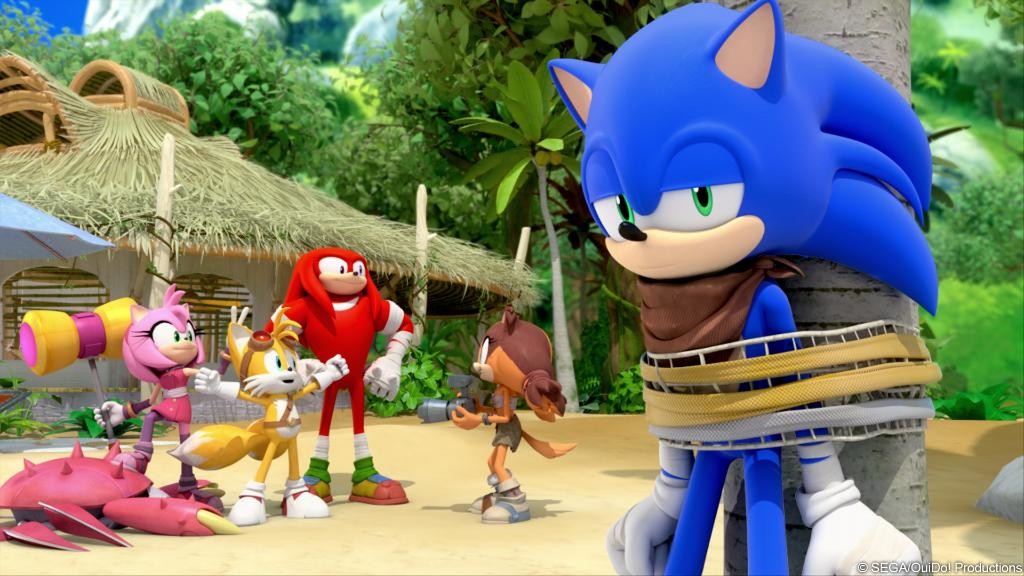 It looks like we'll be getting more of
Sonic Boom
, as
a job ad that SEGA put up a couple of days ago
confirms that the TV show continues production. The job listing is for a "Director of TV Series Production and Distribution" who'll oversee the production and distribution of the show. This also involves helping the CCO "evaluate business models for new opportunities/subsequent seasons of
Sonic Boom
".
When the show was first revealed, SEGA mentioned
in their press release
that the show had an initial order of 52 eleven-minute episodes. It could be that the new episodes that are being produced are still part of this initial order, though of course it's also possible that they've started production on a new season. You can read the full job listing after the jump.
[Via:
The Sonic Stadium
]
Primary Function
The primary function of the Director of TV Series Production and Distribution is to oversee the production and distribution of Sega's new Sonic Boom animation series.  This person will manage the animation production and distribution by working with the TV production partner and executive producers keeping track of key milestones/delivery dates as well as communicating across various departments of Sega group and distribution partners.  This person will act as project manager and coordinate/communicate with all parties ensuring the animation production and distribution is kept on track and the various parties are kept up to date with new developments as the TV series is in production.
Specific Job Duties


Manage multiple teams to work collaboratively within Sega Group as well as outside third parties.
Support animation series distribution and licensing in cooperation with Sega internal departments and outside partners.
Help CCO of Sonic to evaluate business models for new opportunities/subsequent seasons of Sonic Boom with recommending continuity plan of Sonic Boom.
Manage all contract/agreements/financing working with internal department or outside resource such that all contracts and financial procedures are properly in place and executed in a timely manner.

Qualifications & Requirements


Over five years' relevant experience in TV production/broadcasting/licensing industry preferred.
Knowledge of TV production processes, industry customs and financing arrangements.
Strong interpersonal skills, including experience managing key relationships and working with major partners at the executive level.
Strong time management skills with a proven ability to focus on the project's key priorities, juggle multiple tasks and meet deadlines.
Strong management, leadership and communication skills.
Bachelor's degree in business administration, finance, marketing or related field.

Travel Requirements


Europe 2-3 times a year
Japan 3-4 times a year
Domestic – as needed