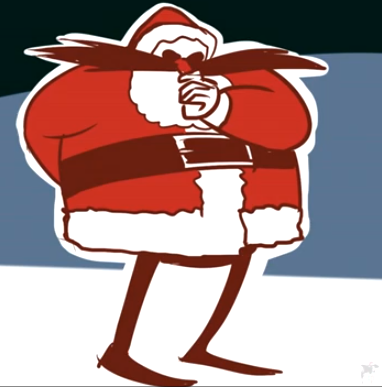 It's New Year's Eve. Not exactly a whole lot going on in terms of video games, Sega or Sonic the Hedgehog even. But hey, the world hasn't ended yet! This year certainly has been full of surprises for everyone, including us here at Sonic & Sega Retro. We hope to see you in the new year. In the meantime, there's still plenty to go around in terms of news and whats happening.
Sonic Retro News
Another Christmas with Sonic arrives after Christmas. It's not 2013 yet, so there is still time for some holiday cheer. [Youtube]
Project AXSX is giving a New Year update on their progress. [Youtube]
Say that stream featuring the Unleashed-to-Generations mod was pretty keen last week. It's all there, Wireheads and Magic Knights and all on our account. [Twitch]
Sonic/SEGA News
Other Stuff
Speaking of Gregg Tavares, you should check out his website. Some of his credentials include working on tools and or development on Gex, Crash Team Racing, LocoRoco, LocoRoco 2 and many more! [Greggman.com]
Jeff Gerstmann hates NiGHTS into Dreams. But perhaps that combined with his obsession could prove to be a deadly Game of the Year show–wait what? [Youtube]
MEGA64's Game of the Year lets you know the best game on the Playstation Vita [Youtube]
Video of the Week
What is your New Years Resolution?