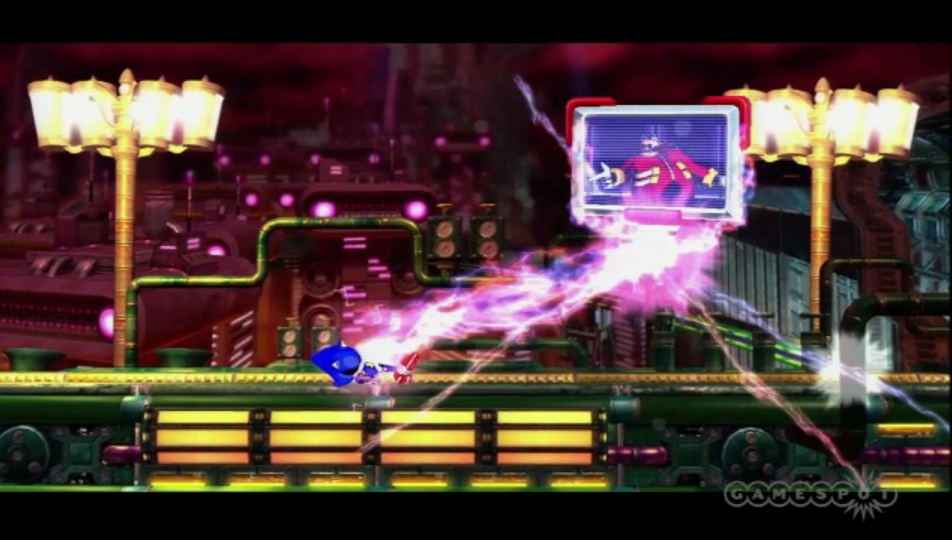 Sega's Digital Brand Manager Ken Balough dropped by Gamespot's On the Spot (29-minute mark) to show off another video morsel of Sonic 4's second episode and dropped a bit of a bombshell for those who bought Episode 1 and plan to pick up the second episode.
Available as free DLC, players will get to assume the role of Metal Sonic in Sonic 4: Episode Metal as he's transported to the age of Sonic 4 as a throwback to Sega's previous "Lock-On Technology" effort.  Metal Sonic can be seen briefly roaming through Splash Hill and Lost Labyrinth, which Balough goes on to state won't be simple cut and pastes of the original levels, but are new stages exclusive to Metal Sonic in order to connect his importance, as well as Sonic CD's, to the Sonic 4 story.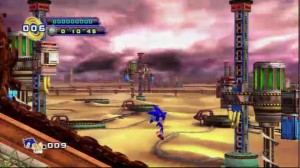 The trailer also focuses on an oil refinery located in the middle of a shifting sand desert, featuring oil slides, sandstorms, and rising sand segments. The previously shown as concept art new-style Caterkillers are actually much bigger than their previous counterparts and can be seen diving out of the sands to take down Sonic and Tails as they attempt to cross Eggman's ominous oilfields. Add on top of that flamethrower Orbinauts and tons of spikes and you've got your token penultimate level.
Sonic 4: Episode 2 will be hitting PSN on May 15 with Xbox Live getting it the following day. PC, iOS and Tegra-powered Android devices will also receive the title somewhere in the merry merry month of May. Regular Android users will have to wait for June to pick up Episode 2, while Windows Phone 7 users will need to wait until July.