Ever since the Japanese gaming magazine Famitsu unveiled the look of the Chemical Plant Zone that will be featured in Sonic Generations, everyone has been hoping for clear shots straight from the source, something we've taken for granted in this Internet world of ours. Well, on Sega's Flickr stream, we've finally got them. And yes. It look so very, very nice.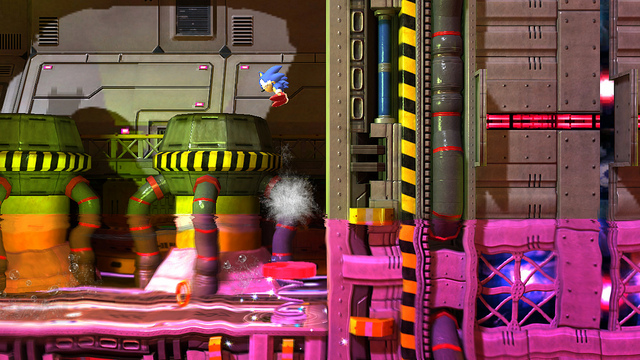 Look at that. Glowing purple water, the sometimes-named Mega Mack. You can't get any better than that. Or can you?
Oh yes. Yes you can.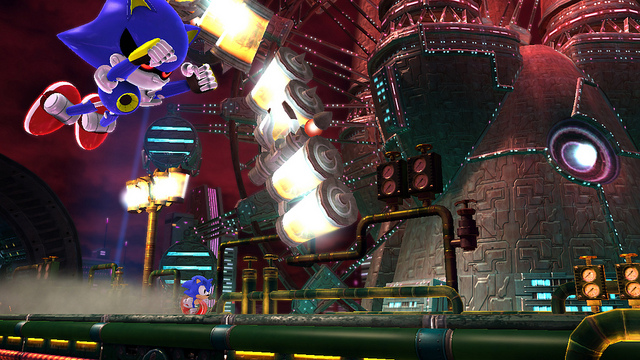 In addition to the glory that is Chemical Plant, we also get to see Metal Sonic getting ready to fight the blue blur himself. With no giant monster-form in sight, even! And yes, do not be fooled by imitation highways. That is indeed the background of the Stardust Speedway Zone, corrupted by the mad villain Eggman in the bad future. So now we can all stop arguing about that…and instead argue about how the song will go.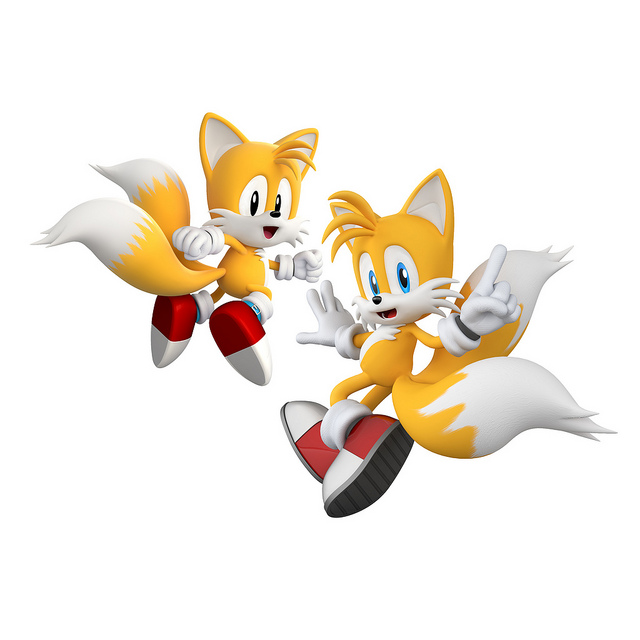 We also get to see Miles "Tails" Prower as we haven't seen him since 1997 – in his full-on classic form, probably waiting for all the ladies to scoop him up and give him some mint candy. He knows how to play this game. Why do you think he had unlimited lives when he followed you, anyway?
Finally, Sega has released a fun, if slightly late, video celebrating his 20th anniversary. Not featuring anything we haven't seen, it's always nice to see old Sonic footage, right? I guess I should mention the inclusion of Sonic CD and Secret Rings, and the omission of certain titles like Sonic 3D: Flickies' Island and Black Knight. I'd like to say its revisionist history, but Sonic '06 is featured in full form.
Look below for a gallery of the brand new shots released by Sega, or you can go to their Flickr stream yourself, seeing it in larger resolutions, including 5120 x 2880 resolution. So you can see pixels you'll never see while you're playing it. Unless you have a really big TV, I suppose.
Also, be sure to check out the new sonicthehedgehog.com. No longer a redirect to Archie's website, it looks to be the successor to the now-defunct Sonic Central of days past, the English-counterpart of Sonic Channel. Might not be as robust as the Japanese site, but it is still a baby. Give it time.