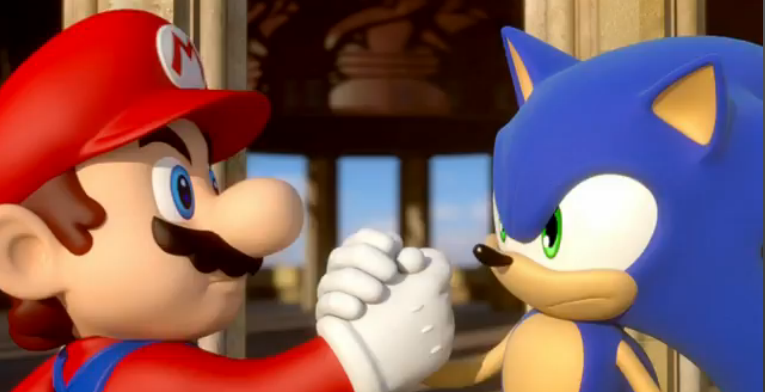 Shattering any sort of barrier from the 1990s, SEGA of America, SEGA Europe, Nintendo of America and Nintendo of Europe GmbH have announced that they will be partnering up to bring some major Sonic love to the Wii U and Nintendo 3DS over the coming years.
What does this mean overall? Nintendo is set to get three big Sonic titles exclusively to themselves, with two confirmed as the recently announced Sonic Lost World and Mario and Sonic at the 2014 Winter Olympic Games. The third title has yet to be announced, but it would be hardly surprising if it was next year's yearly big title.
This doesn't mean non-Nintendo gamers are out of luck. Sonic will continue to appear on these, though it may only be through smaller digital titles, such as the recently released remastered Sonic 1 on iOS and Android.