On the twelfth day of Christmas, Retro gave to me…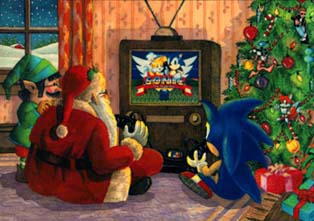 Once again, Christmas is upon us. By the time you read this, more than likely you've already opened up whatever was hiding under the tree, and are now wasting time until you're forced to go see even more family to reminisce about Christmases of the past. For while Christmas is about giving gifts in an act of kindness to others, it is also about reflection. To look back on the year to think of the highs and the lows, to smile at the memories you created that you will cherish for a lifetime, to remember the ones we've lost when we shouldn't have. The elements that make us who we are, and will hopefully make us wiser come the new year.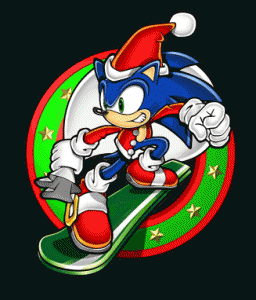 Thinking back, 2011 has certainly been one year to remember. It doesn't seem that long ago when I was waxing nostalgia on Sonic's 20th anniversary, wondering what surprises lay in store. What sort of gifts were Sega going to give us? Was it going to be something we loved, or was it going to just be another game that would be forgotten about, just causing another layer of animosity in the Sonic fandom? We could only hope for the former, and brace ourselves for the latter. Even though word of Sonic Generations came months before Christmas, the potential for the greatest gift of all lay just beyond the horizon. Yes, there are far more important things to think about than Sonic the Hedgehog. We know this, with the hope of a better tomorrow extending far beyond the personal desires of how a gaming franchise could potentially be. But Sonic is our passion, one that began in childhood, and which was able to ease the days, to make us cope with our real troubles, if only for ten minutes at a time.
Over the last twelve months, one can not argue that Sega hasn't been trying to please both the old and the new. If the company was Santa Claus, then their proverbial bag was filled to the brim this year, handing out gifts both big and small. No reflection can go without mention of Sonic Generations, the tentpole release that had the entire fandom in a fervor. Discussion about what levels could be held inside, what sly winks the story would give us, how well the levels would be designed and what it would feel like to play…those topics took up page after page, hour after hour of discussion. It had been years since that sort of excitement took hold upon us here, which in itself was a gift. Of course there would be naysayers, why wouldn't there be? But to see the Sonic Internet community pull together, eagerly anticipating further screenshots of those redone, high definition moments of childhood? To see things we only dreamed of the first time we had a Mega Drive controller in our hands? That was something to behold. Even if the game wasn't met with universal praise, it was certainly a fun ride.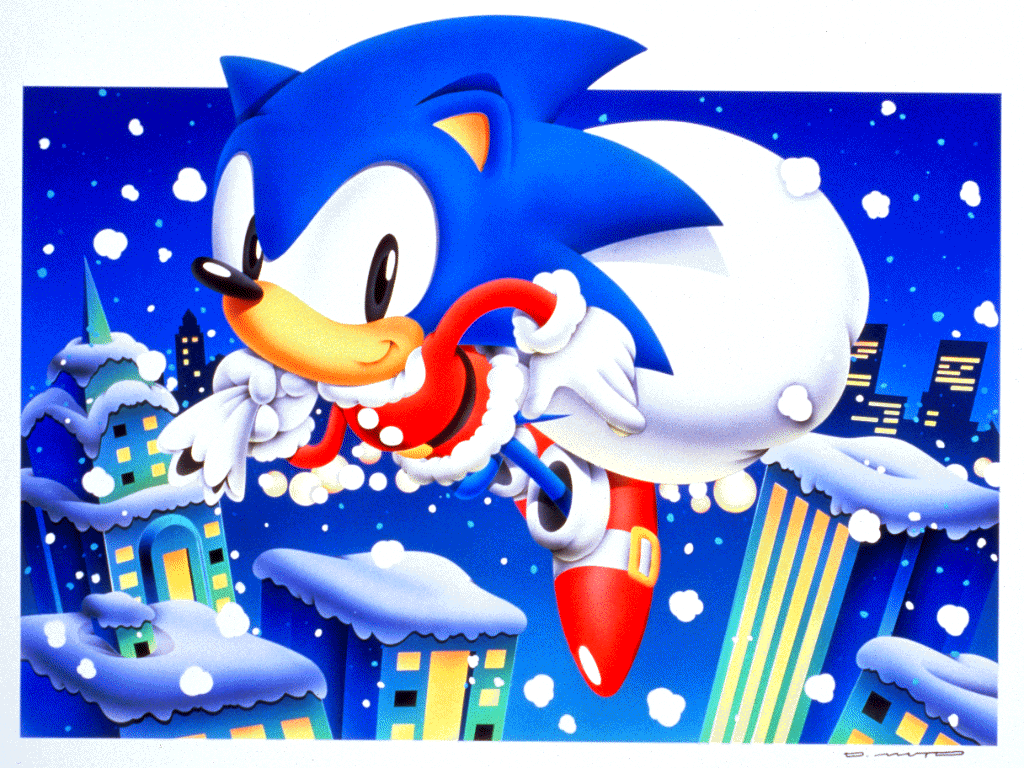 Though not released on a physical medium, Sega was able to give us yet another gift, something that we had been asking for years about, and finally received in the best way possible. Sonic the Hedgehog CD, which has always been classified as the cult favorite of the classic five, had never gotten the mainstream treatment it deserved. Released on the Mega CD in 1993, the title had only gotten two prior ports, each with their own faults and weaknesses. For being what many call the greatest Sonic game ever released, it was a downright shame it wasn't available for more people to experience. Spearheaded by our very own Christian "The Taxman" Whitehead, the game was brought back, not only for one console but for nearly all of them. Polished to the max and sprinkled with added features, it has become the definitive version of the game, enough to make even the most jaded of Sonic fans smile. The fact Sega not only released the game once more, but had an extremely capable fan be in charge of the project? Why, that could nearly classify as a Christmas miracle on its own.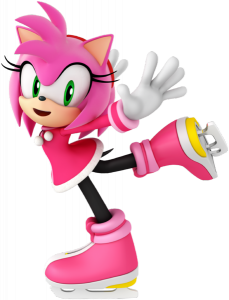 While those releases allow us to dream of what may be in store, we can't forget all of the smaller presents that have come our way. The first release of the Japanese Sonic CD soundtrack in album form. The above and beyond release of Sonic the Hedgehog 1&2 Soundtrack, containing not only the original audio tracks but every single demo composed by Masato Nakamura. Sonic Boom, Summer of Sonic, and the Joypolis display. All the many figurines and statues that have come out, including the first proper Classic Eggman action figure in the west. All of this tied to what was boasted as one of the main draws to Generations, the return of Classic Sonic. That short, pudgy character that captured the heart of the 90s. A defining icon not only in gaming, but in pop culture. Generations let fans both old and new remember a moment in time not that far back, when we still got up at the crack of dawn to scramble down the stairs hoping to see something related to the blue blur under the tree.
But even as we think about past moments of joy and how things began, it would be remiss of us to not think of those we have lost. Some remembrances can be whimsical, such as the closing of the gaming blog UK:RESISTANCE, the irreverent news site that fought the good fight for over a decade. Led by Commander Zorg (Gary Cutlack in civilian attire), it began during the Saturn era and marched forward through the Dreamcast era into the dark times, attacking Sony at every turn. Retiring into the night as Sony was dealing with their biggest PR disaster in years, we'll never get to know just what they would have said about Sonic Generations or the Sonic CD port, a game the blog had a strong fondness for.
With every flight of fancy, however, there must come a somber moment. It has been exactly one month since the news of Dan Green's wife's passing. Best known in the Sonic community as the voice of Knuckles from 2005 to 2010, the Green family was met with the unfortunate tragedy of Michal Friedman's passing during childbirth. With the sorrow still fresh, it can only be multiplied during the holiday season, and so we continue to send our hearts out to you and your children, Dan.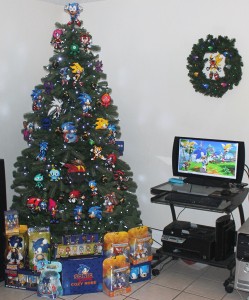 All of this reminds me of a story that has been making the rounds, about Christmas, family and Sonic the Hedgehog. Beatboxtaun of 8bitfix has been celebrating Christmas in the way some only dream of, with decorations created by hand, based on various video game franchises. This year they, along with their son Tito, decide to theme the tree after Sega's premier gaming franchise. Covered in recreations of Sonic, "Tails," Eggman and the rest, the images they've shared of the tree also have a plethora of Sonic gifts hiding underneath, enough to make any Sonic fan's Christmas morning a special one. As they go on to tell the story of it being put together, they reveal the tree has far more significance than just being about Sonic. Helping to put the tree together was Beatboxtaun's father, sharing a moment that would turn out to be the last they had before the father's passing. Our hearts also go out to you.
It is all of it, both good and bad, that make up who we are. Never is it more clear than Christmas, thinking of the past and looking towards the future. And as we've gone on this twelve day journey, it's been proven that Sonic the Hedgehog and Christmastime go hand in hand. Be it a story with a loved one that stirs the heart, a very British story by a comic scribe (I still can't believe it was Mark Millar who wrote "Happy Christmas, Dr. Robotnik!"), or just remembering that moment you teared away a piece of wrapping paper and saw the smiling face of Sonic the Hedgehog staring back at you, the character of Ohshima, Naka and Yasuhara that has appeared in so many of our Christmas memories. Only appropriate, seeing Sonic was born on Christmas Island.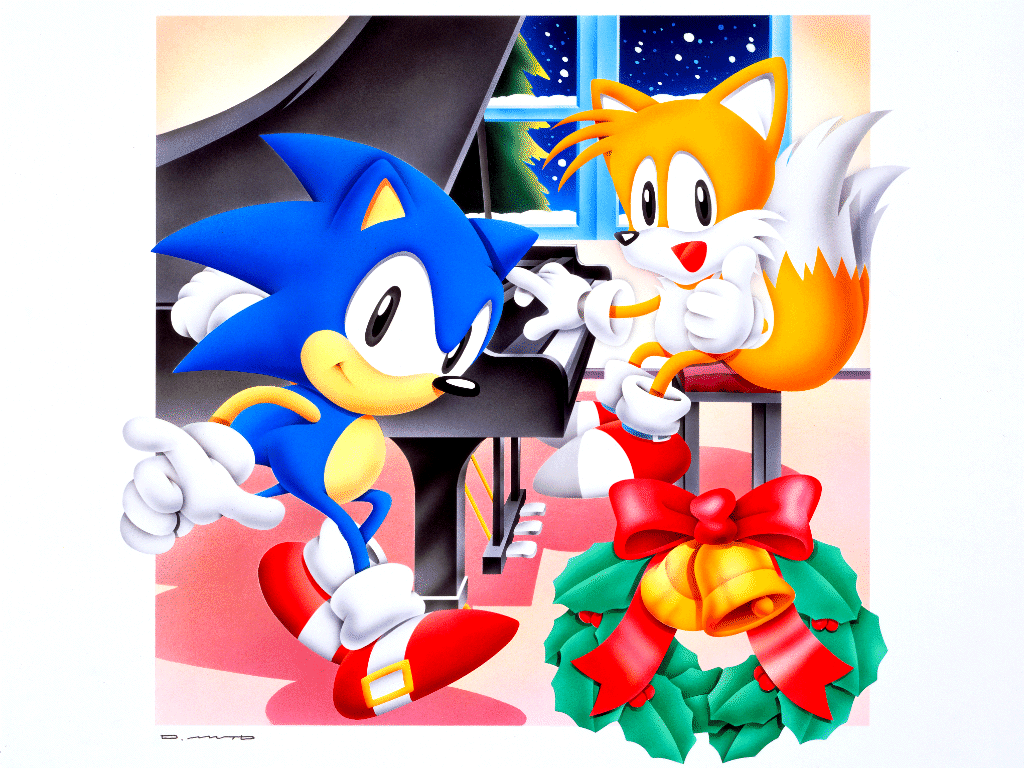 As I've taken up much of your time already, I'll let you go so you can get back to the continued family adventures you're dealing with. So may I simply say to everyone who is reading this, from all of us here at Sonic Retro, Merry Christmas.
…and a hedgehog napping under a tree!
Peace on Earth, Good Will Toward Men. Yes, even Eggmen.