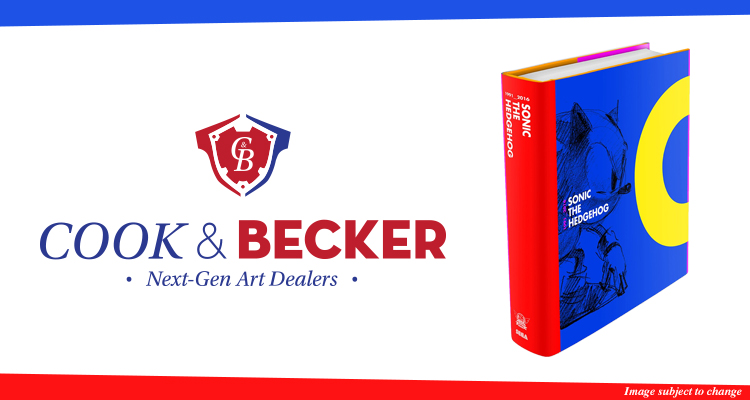 If you haven't already heard, next-gen art dealers Cook & Becker plan to release a "Sonic the Hedgehog 25th Anniversary Art Book". The book will cover the history of Sonic and will include design sketches, official character illustrations, in-game art, pixel art, rare promotional art and game box art. While SEGA has provided Cook & Becker with many great art assets from the company archives, as is the case with original art spanning 25 years there is always more out there in private collections.
Cook & Becker reached out to us asking if we would ask you, the fans, to lend a hand if you can. As the book enters the final stages of design, there is little under a month left before the window closes on what can appear in the book and we are asking any fans with cool rare retro merchandise, rare original promotional art and rare manual scans to reach out to Cook & Becker via their contact page or email maarten [at] candb.com. Cook & Becker is looking for high res photos and scans of what they may not already have. They will credit anyone in the book that sends in material that gets included. I know, for example, that there is some really great original art from the late SEGA Genesis-era artist Greg Martin in several collections.
It should be noted that Cook & Becker are NOT looking for fan art, only rare and original official pieces of artwork and collectibles. More news on Cook & Becker's book to come, so stay tuned!