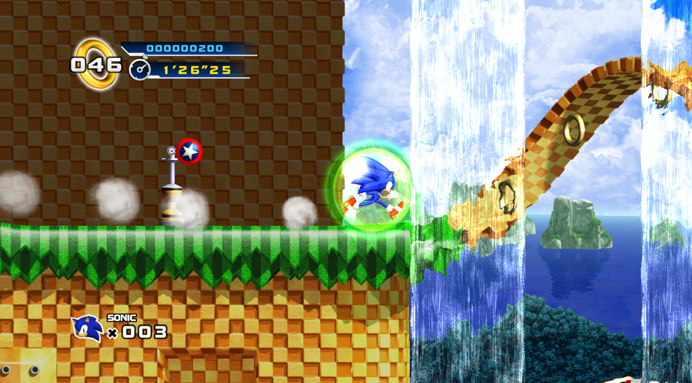 Today the official Sonic the Hedgehog 4 website was updated with a hefty amount of new material. The site's design was revamped to look more like Splash Hill Zone, the first planned level in the game, and several more assets–namely screenshots and the music for the level itself–were released to suit. In addition, the second character box in the Characters section of the website has been revealed to be none other than Dr. Eggman, alleviating any prior rumors of "Classic Sonic" being the second featured character bio.
Check out the official Sonic 4 website!
More screenshots and material after the bump.
UPDATE: Now with looping ADX version of the Splash Hill Act 1 track!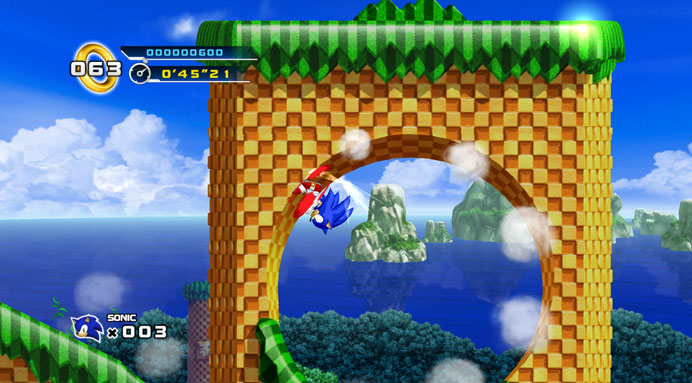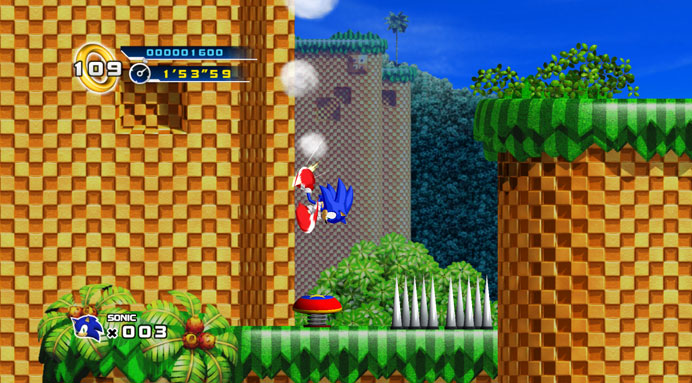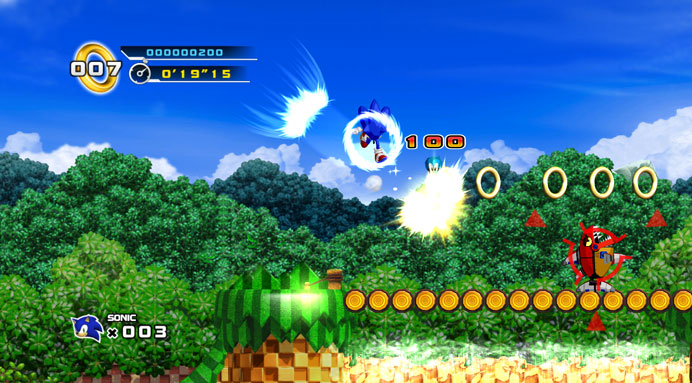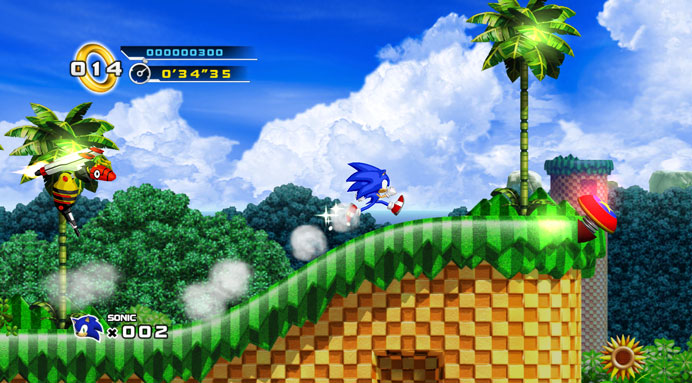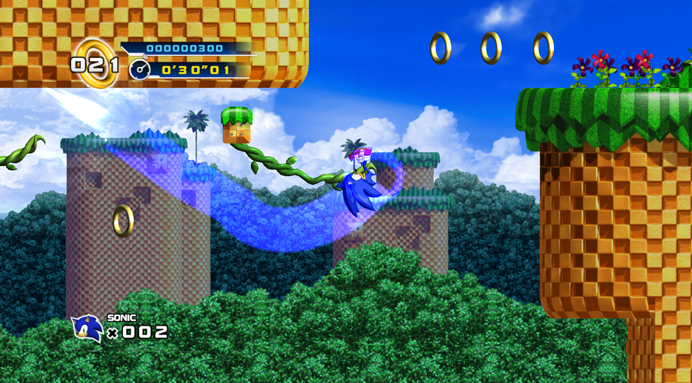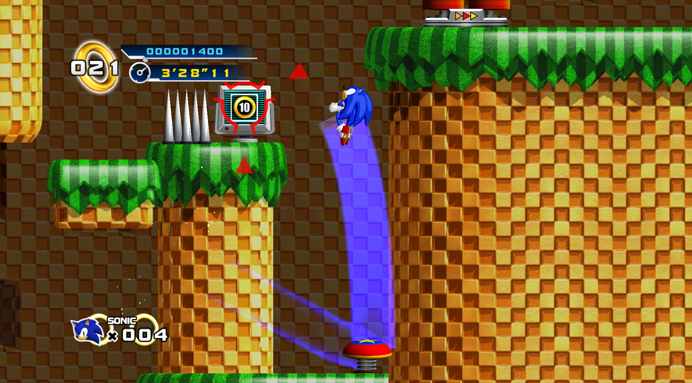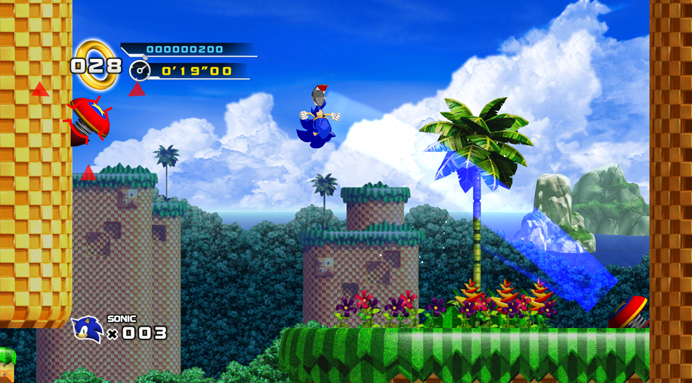 Looping ADX version (right-click –> Save As)