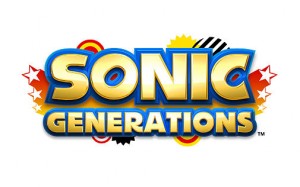 While some people on the Twitter-verse are proclaiming that some stores broke street date on Sonic Generations, most are waiting for Nov. 1 to spin dash in for their chance to experience a game "20 years" in the making.
According to Sega, that amount waiting is one of the largest crowds the series has ever seen, with the developer touting that the game "exceeded all previous pre-order records from the 20-year Sonic catalog, making it the most anticipated title in Sonic the Hedgehog's iconic history."
Certainly not a claim to scoff at, even considering the concept of "pre-ordering" a title may not have applied back in the 16-bit Era. Given impressions from the few that have their hands on the game, the wait looks to be worth it.
[Via Joystiq]