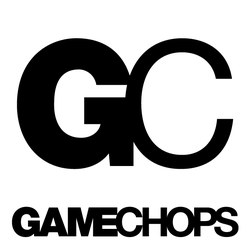 Last week my 'Something for the Weekend' feature was on the subject of GameChops' awesome new 'Spindash' album, full of dance remixes of classic Sonic tracks. Hopefully if you enjoyed that taste you looked a little more into GameChops and what else they've done.
PROTIP: There's some mighty fine stuff there.
But I'm not here to link another playlist or album, not exactly. Today I actually wanted to talk about why GameChops, as a concept, is actually really cool and why you should be following them closely.
Founed by Dj CUTMAN, all of the music GameChops produces is video game-related. You could have probably guessed that – but did you also guess that supporting GameChops financially actually puts money in several pockets? This comes from the way in which the label operates through their partners at Loudr.fm. According to their website, 'Loudr.fm is an incredible new platform for musicians who create cover songs, like our game remixes. In the past, acquiring mechanical licenses was an expensive and time consuming process. Loudr has revolutionized this by providing a distribution platform with built-in licensing.'
What this effectively means is that when an artist remixes a piece of video game music, be it Sonic, Mega Man, whatever you like; when you support that artist, you are actually supporting them and also the rights-holders of the original track. This effectively means that GameChops remixes are all officially licensed, after a fashion.
So go check them out, you (probably) won't be disappointed.