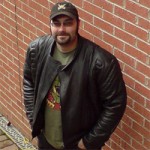 Once upon a summer, your fearless correspondent went to Brighton for Summer of Sonic. There, he braved seagulls, rain and hundreds of other Sonic fans to get interviews with Takashi Iizuka and Jun Senoue. Those, you have seen. What you won't have seen is the interview with Steve Lycett and Tim Spencer of Sumo Digital. That's because, erm… we forgot to put it up.
Still, the good news is that because the game is out soon, you can now have all the latest information from July! Naturally the information contained within will be common knowledge, what with the interview having been recorded four months ago and all. However, you can still hear Sumo's thoughts on designing for multiple vehicle types, testers with Sega knowledge deficits, and theoretical control systems for a version of the game that hasn't been confirmed to exist at all.
So, what are you waiting for? (What were we waiting for?) Start the player, you!
[display_podcast]