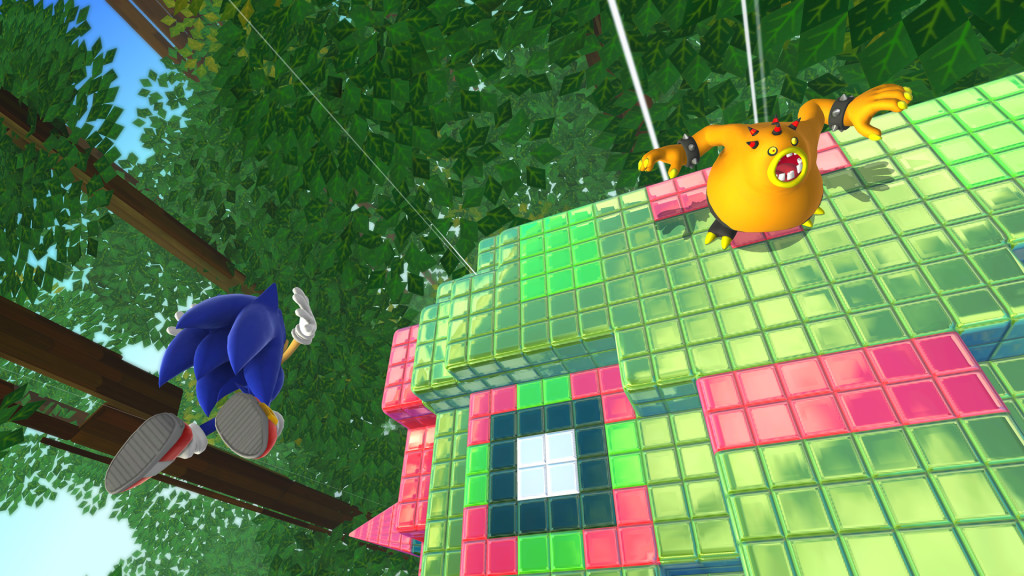 The once Wii U exclusive Sonic Lost World is coming to PC through Steam. It'll be released on November 2nd and you'll get the excellent Sonic & All-Stars Racing Transformed if you pre-purchase it. The NiGHTS themed DLC will be included, though it seems doubtful that we'll be getting the Nintendo-themed DLC as well. Not until it's inevitably modded in anyway.
You can pre-purchase the game on Steam here for $29.99/£19.99/€27.99. The Steam description touts that it'll have new features like 60 FPS gameplay (except it already was 60 FPS on Wii U… oops), HD resolution support, full gamepad and keyboard support, and all of the Steam features like achievements and cloud saving.
Really the most exciting potential feature is the one that isn't listed: mods. Like with Sonic Generations, there's the potential for various mods like character model swaps or improved graphics. So hopefully people will be making a decent amount of those.
Also Gene wanted me to plug his review of the original Wii U version, so you can read that here.
[Source: Gematsu]
Update: The price that was mentioned in the article used to be incorrect, and Sonic community manager RubyEclipse has since clarified what the actual pricing is supposed to be on our forums. This article has been changed to reflect that.