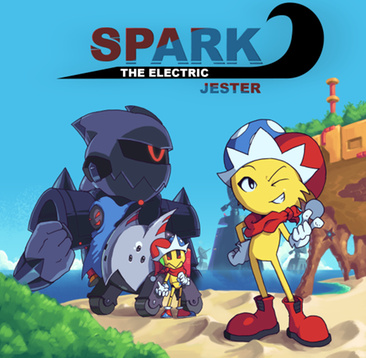 With the pagies in cagies and Umbra Witches returning from slumber, today's releases on Steam includes a platformer from the development team behind Sonic fan games such as Sonic After the Sequel.
After a successful kickstarter campaign and given the green light on Steam, Spark the Electric Jester comes out on Steam reliving the glory days of 16-bit platformers fusing together gameplay elements of Sonic the Hedgehog and the Kirby series. Spark comes with dozens of Steam features including trading cards, achievements and Steam cloud support.
Spark the electric jester is an action/platformer video game heavily based on best classics from the 16-bit era from both sides of the aisle.
You play as Spark, an electric jester frustrated by the loss of his job! On one beautiful day, robots decided to take over the world. Seeing as Spark's job was taken by a robot, he decided this was the perfect opportunity for his revenge! Spark will have to travel through the world and be engulfed in high-speed thrills and tons of action against the robots and the one who has taken his job.
Check out the Steam sale page for the game here. Heck, buy copies for your friends and support your community! I'd say Spark deserves as much spotlight as games like Sonic Mania, Freedom Planet and Major Magnet.

[Source: Steam]