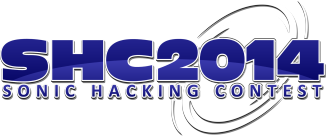 Has it already been a year? We and
SSRG
are teaming up once again for the annual Sonic Hacking Contest, where talented fans work on creating their own game hacks. Now, this may make some people think that it will be nothing but the usual MegaDrive game hacks, but the contest also features
Sonic Generations
and
Sonic Adventure DX
edits among others.
New to this round is the introduction of Team entrants, which allows multiple users to be credited together for a work instead of last year's single representative. Teams can consist of Retro members, SSRG members, or a mix of both.
As always, you'll need a Sonic Retro or SSRG account to log in and actually vote for which title you feel best deserves an award from many categories. Downloading, however, is free to the public. Who knows, maybe these works can inspire some of you to take a stab at it next year, especially with the many tools Generations hacking has.
You're still reading this?
Get over to the site already
!