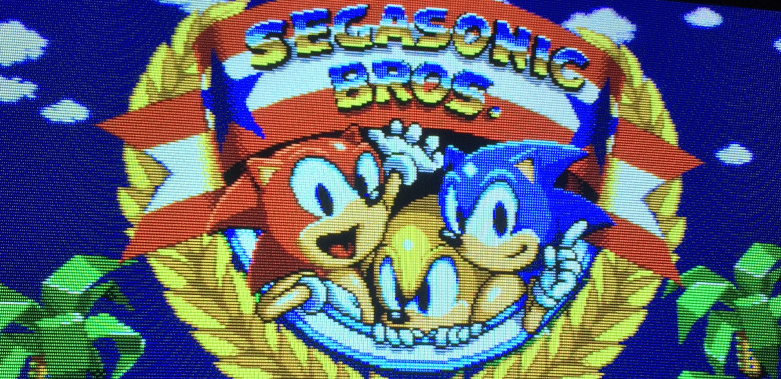 With the Sonic series getting older, it's also becoming harder to find copies of prototypes of both released and unreleased games in the series. Aside from old video game companies not having put enough effort into archiving their work, game cartridges and arcade boards don't last forever and will probably start to decay in a decade or two. Meaning that the sooner they're found and archived the better.
So it's a good thing that arcade board collector ShouTime found a copy of a long lost unreleased Sonic arcade game that none of us even knew about. The game in question here is SegaSonic Bros., a puzzle game similar to Cleopatra Fortune which would have been the last game for which Fukio Mitsuji would have been credited as designer. Mitsuji was most famous for designing the classic Puzzle Bobble. (also known as Bust-A-Move in North America.)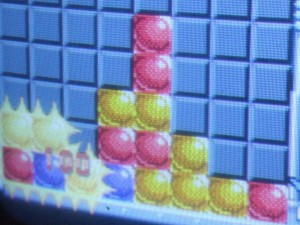 While most of you have probably never heard about the game until the past few days, it turns out that details about it were actually already posted online two years ago. Back in December of 2013, Kohji Kenjoh (who happens to be the mind behind Custom Robo) wrote about playing the game on SEGA's own social media website it-tells. And half a year later he asked SEGA producer Yosuke Okunari about the game on Twitter, who responded and even posted a photo of the game.
I'm sure a lot of you will probably want to try the game out. Thankfully ShouTime isn't one of those collectors who wants to keep their collection precious and special by not sharing any of it with the world. He's helped dump both released and unreleased arcade games in the past. This includes SegaSonic Popcorn Shop, which he helped dump in the October of last year. So he'll probably share SegaSonic Bros. online as well at some point, meaning that you'll be able to play the game using MAME.
We have no idea when the game will be dumped, but in the meantime you should keep an eye on ShouTime's Tumblr as he has been updating it with photos of the game as well as of other arcade games that he's been collecting. You can also read Kohji Kenjoh's description of the game, translated by forum member RyogaMasaki, below.
Continue Reading