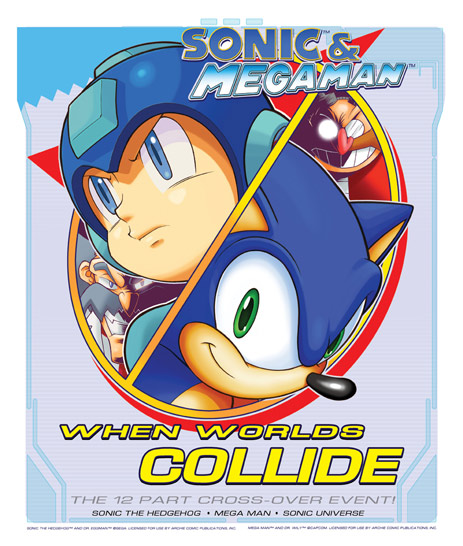 It certainly didn't take long for all the details to surface after a little teaser image popped up on Twitter from USA Today writer Brian Truitt.
Archie sent out a press release confirming Sonic and Mega Man will team up for 12 issues of robot smashing and evil doctorate base demolition, as penned by fan-favorite writer, Ian Flynn. In a report by USA Today, the book's editor Paul Kaminski revealed that Sega and Capcom finalized the deal just before the start of last year's New York ComicCon, and his first call to begin production went straight to Flynn.
Talking of the phone call to Flynn, "His response was, 'I have been writing that story since we began the Mega Man title,' " Kaminski said. "Of course, I thought he was joking, but not an hour later my inbox was flooded with Sonic/Mega Man story synopses."
"I'm already living the dream by writing the Sonic titles," Flynn said. "Then I got to live the other dream of writing for Mega Man. With that many dreams being handed to me, I figured it was only a matter of time."
Although no date has been confirmed for the first issue's release, the series will be available both in print and digitally. Look below for the full press release.