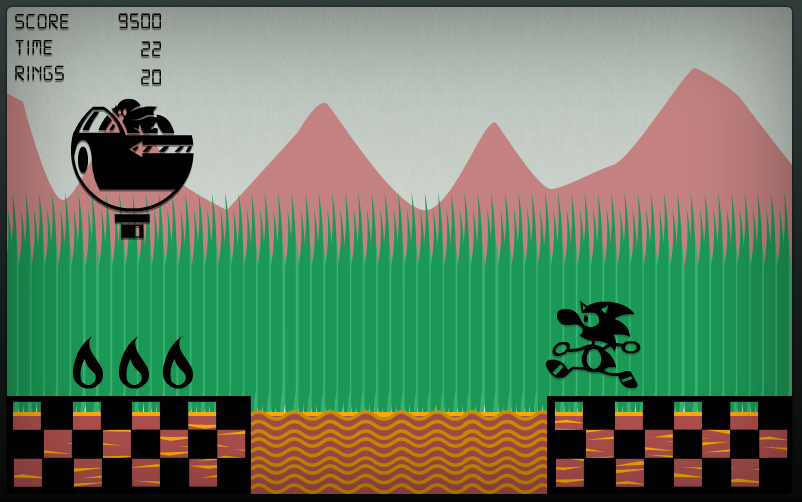 We've seen all sorts of Sonic games made all over the place here on Sonic Retro,  like the Mega Drive, the Game Gear, and even the odd PC game. But what about Game and Watch style?
While this isn't Sonic's first time in monochromatic beep-booping action, forum member Elratauru has created a little game that has Sonic facing off against the ever familiar Egg Ball boss of Green Hill Zone as well as the Egg Fire from Marble Zone.
You can check it out over at Newgrounds.com. For discussion about the game, hit up the forum link here.
Are you tough enough to handle the higher difficulties?