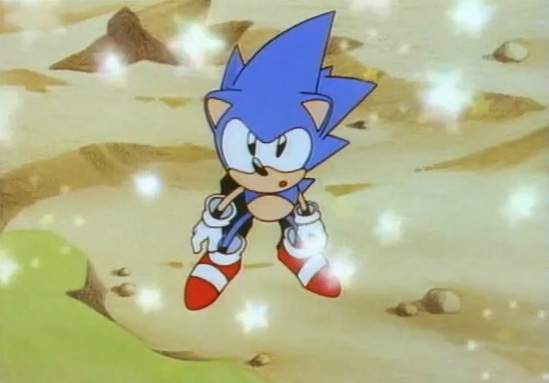 [UPDATE: Sega's Ken Balough offers more clarification on the jumbled mess that is the timeline. Read the full quote at the bottom.]
Brace yourselves one more time. This could be a bumpy ride.
The start of PAX today in Seattle allowed attendees to get a first taste of Sonic CD on the Retro Engine before making its way to consoles, computers, and mobile devices, running through the entirety of Palmtree Panic Zone. Initial reactions from the crowd are fairly positive.
While trying out the game, forum member Shade Vortex got to speak to Patrick Riley, a staff member at Sega of America, [UPDATE: Ken Balough, Sonic Digital Brand Manager,] about the game. A few of the details revealed by Retro Engine creator Christian "The Taxman" Whitehead might have been a little premature.