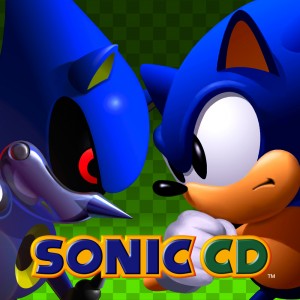 With Sonic CD getting a re-release done by The Taxman next month, SEGA has started a fan-art contest with 50 prizes being given away in North America, Mexico and the United Kingdom each, so that makes 150 winners in total. The five best winners in each territory will get a copy of Sonic CD on XBLA, PSN or Steam and a copy of the Japanese soundtrack signed by Takashi Iizuka, Jun Senoue, Naofumi Hataya and Kazuyuki Hoshino, something any fan would appreciate. All the other winners will get the same except the soundtrack isn't signed.
There are a few things you need to know before entering the contest: your submission needs to be related to Sonic CD. If it isn't, your entry will not count and you've done all that work for nothing. It needs to be original, created by you and it can't have appeared anywhere else, so it can't be something you've already put on websites like DeviantArt or on forums, and you can't show it off before the contest ends. You also need to be 13 years or older to take part in the contest. The deadline is 10:00 AM PT/18:00 GMT November 29th, 2011.
To find out how you can enter the contest and for more information regarding the rules go to the SEGA Blog.