Browsing Tag
lol flash leak of the week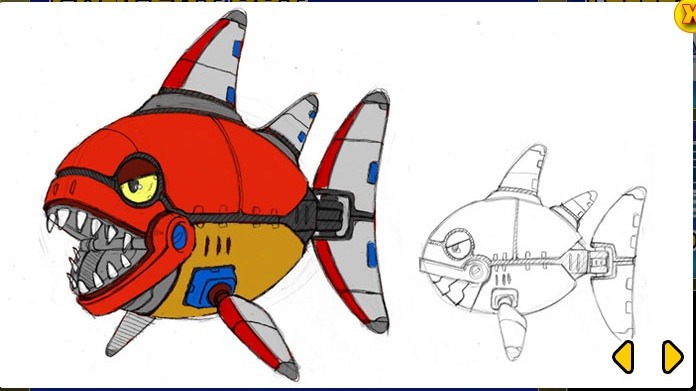 New concept art from the Sonic 4 flash: what appears to be a redesign of Sonic 2's Masher badnik.
Thanks to Retro member darkspines35, the Intro story has been found inside the Sonic 4 flash and is as follows:
WARNING: Possible Spoilers. Click the read link to see the full article!