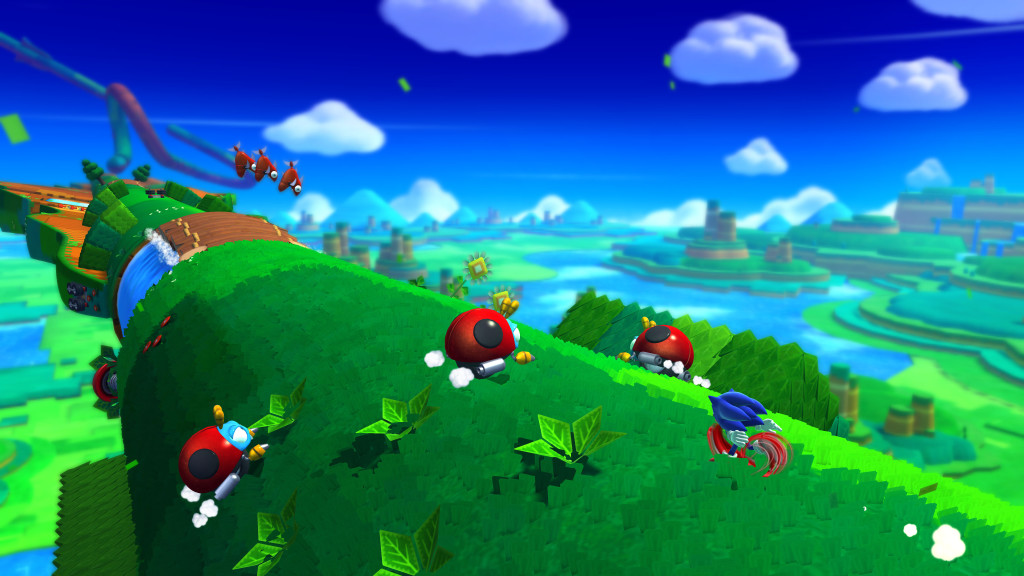 UPDATE: This week's releases for the Wii U and 3DS eShop in the US and Europe don't include the Sonic Lost World demo, so it looks like we'll have to wait a bit longer for it.
Those who want to try out Sonic Lost World before it releases may not have to wait long, as a demo for both the Wii U and 3DS was released on the eShop today in Japan. This means that it's likely that a demo will also be released in the US and/or Europe tomorrow, because the eShop updates on Thursdays in those regions.
The Wii U demo includes the first Windy Hill Zone, while the 3DS demo includes a tutorial level and the first Windy Hill zone.