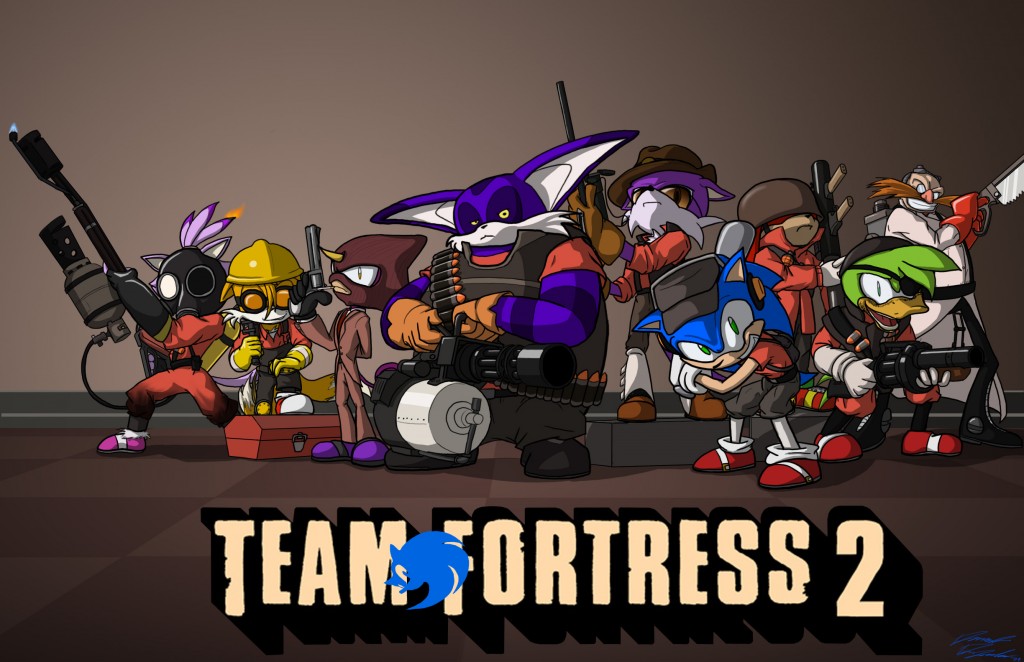 I know we all love Sonic the Hedgehog. But sometimes we need a different kind of fast paced frantic fun-fest. Although some of SEGA's modern Sonic offerings haven't quite fit the bill, Valve created a great multiplayer shooter a few years back called Team Fortress 2 that does a great job of filling our poor, empty, violated gap. Not too long ago, the Sonic Retro Steam group had a server of its own to call home, but it eventually died out when I could no longer afford to keep it running. This is a shame since according to the Sonic Retro Steam group stats, members play TF2 at least half of the time they spend on Steam! But now I have a better job and better shopping skills! What that means is we now have ourselves a new server to play TF2 on when we just need a break from break-neck speeds.
Curious what kind flavor of TF2 we play with? Well this isn't a competitive server. It's actually pretty customized with several mods and fun tweaks. Truth be told, Retro TF2 isn't the server you want to join for a serious game. For now though, we still have a little bit of setup work to do. So none of our customizations are really available. Although we have setup administrative functions and the server is up and running. So if you're feeling a little bored and want to shoot up a few friends, check out the details for joining below!
Name: Retro TF2
Game: Team Fortress 2
IP/Port: 208.43.15.123:27015
Slots: 24
Note: Post image by toughset on DeviantArt.