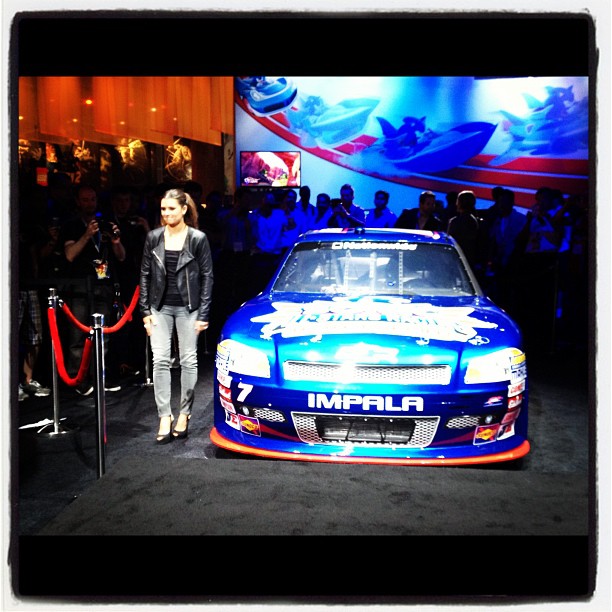 With E3 now in full swing, the buzz has been on what new reveals will headline the next year, particularly on Nintendo's new Wii U. One such game includes Sega and Sumo Digital's newest party racer in Sonic and Sega All-Stars Racing Transformed.
In usual E3 flare, Sega kept a surprise announcement for the show as they revealed a car hidden under wraps smack in the middle of their booth. Game Trailers TV blew the secret early while interviewing NASCAR racer Danica Patrick that she will be a playable character in the upcoming game in a Sega-themed NASCAR car. Patrick will also apparently be driving this car in NASCAR events to help promote the game.
And here we were hoping that Sega pulled the trigger on having Daytona USA's Hornet as its own racer. At any rate, stay tuned for more E3 updates as they roll in as our own Slingerland is on hand at the show.