It's 1993. You rush home from school, the smell of pizza rolls filling your nose as you burst into the house. Jumping into the living room, you see the Sega Genesis, the Sonic 2 cart still plugged in from last night. But before you turn it back on, you switch to a local station. The theme song is already in progress – Sonic the Hedgehog, running around an abstract landscape, his name being used as a weapon. Yes, it was time to watch Adventures of Sonic the Hedgehog. And now? You can do it all over again, thanks to the people over at Discotek Media.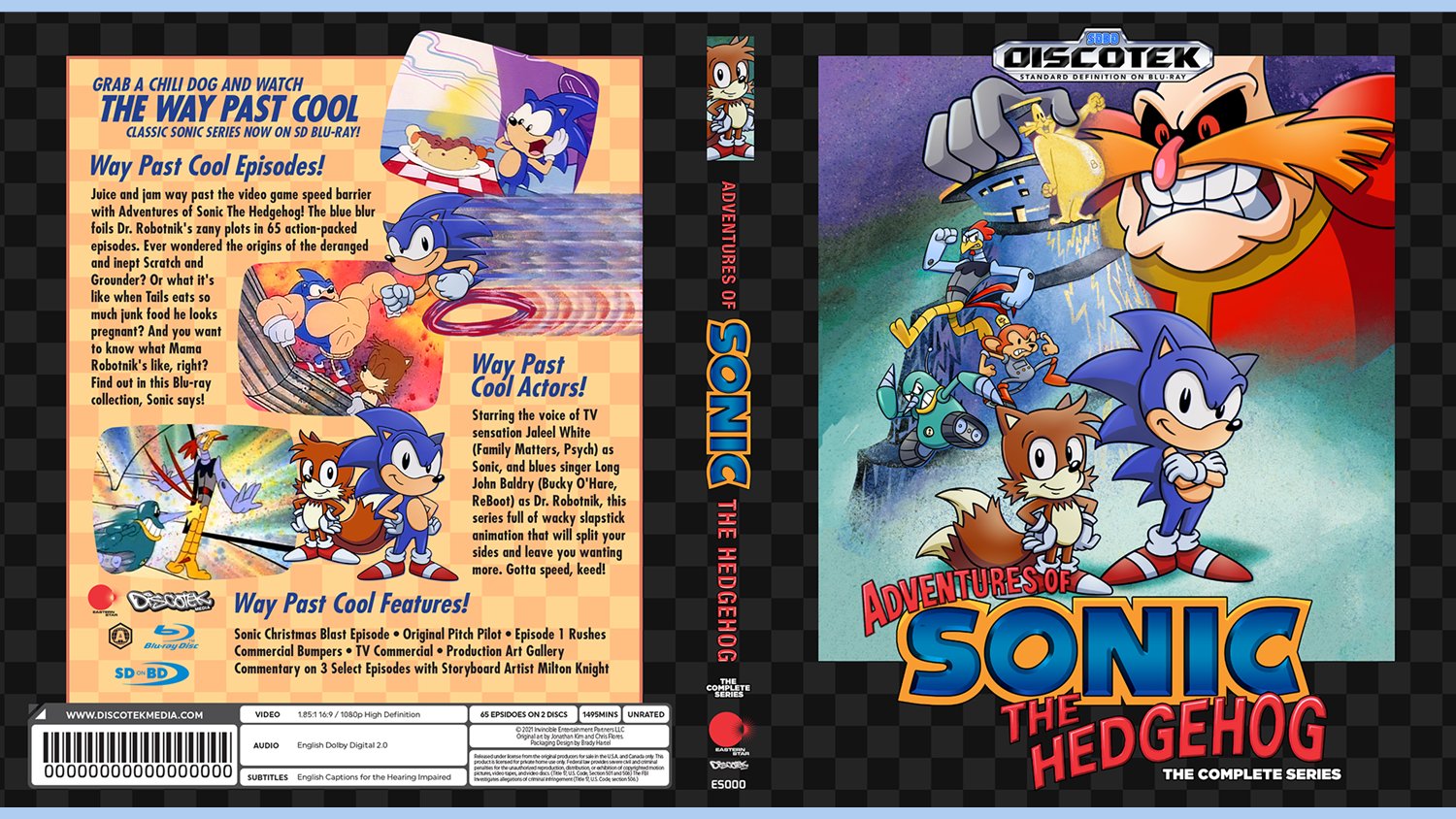 Best known for their anime sets, Discotek is no stranger to the blue blur, having previously released the complete English dub of Sonic X on blu-ray. Adventures of Sonic is following in Sonic X's footsteps, getting the blu-ray treatment for the first time. While the episodes will be in standard definition, Discotek has promised they will look closer to the master tapes than ever before, not to mention being in stereo, which the most recent DVD release lacked. A slew of special features were also announced, including the original pitch pilot and animation rushes from the first episode of the series. But perhaps the most exciting extra are the brand new commentaries on two episodes from the man who made Robotnik sexy, Milton Knight.
The set is slated for release in February 2022. Continue on for an image gallery of what's in store.
[Source: Discotek Media on Twitter]