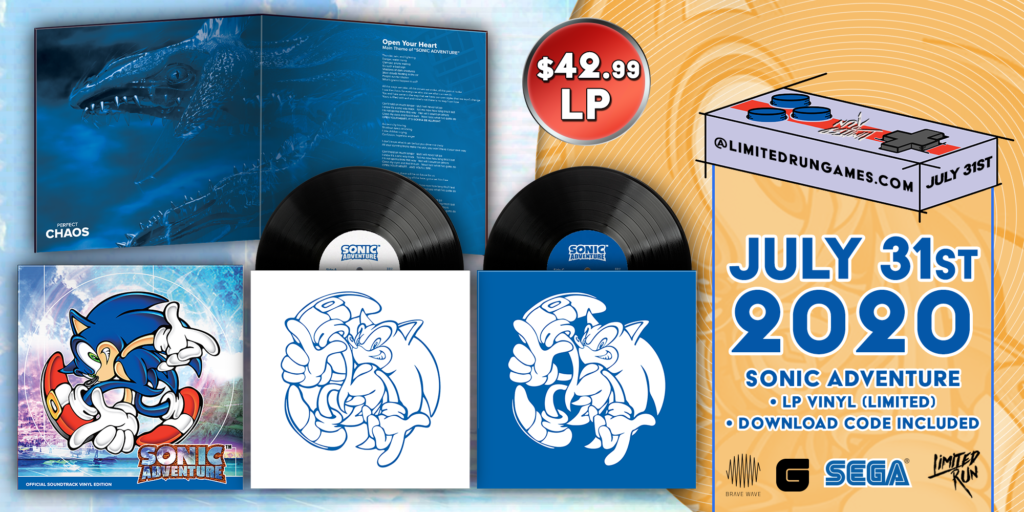 Good news, soundtrack fans and vinyl collectors! Limited Run Games have announced vinyl releases of both the Sonic Adventure and Sonic Adventure 2 soundtracks and pre-orders are going live tomorrow! Read on to find out more!
To many of you, Limited Run Games will need no introduction. Not only a distributor of physical media for titles that otherwise may not get such a release, though that is what most know them as, they're no strangers to producing limited edition merchandise and oddities either. Enter this vinyl release. As you can see from the image above, the package you get is rather attractive featuring the iconic art from each game as well as a rather neat insert booklet featuring character art, lyrics and interviews with Jun Senoue and Takashi Iizuka, as well as a digital download code.
These are open pre-orders, however, they are time-limited, so if you want to ensure you snag one, you gotta go fast, as pre-orders close on August 30th! Links to do so are here and here.
Update: As has been pointed out to me by both Skyler and redhotsonic, these are indeed repressings of the previous two SA1 and 2 vinyls that were available a number of years ago – the only difference here seemingly being that the records themselves are in black vinyl this time around. Thanks for the heads up, guys!