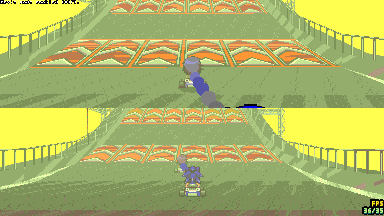 After a relatively successful but impromptu 'game night' on Discord last weekend, a few of us rather decided we liked playing SRB2 Kart. We then thought "well, why not make it a weekly thing?"
So here it is!
We're planning to gather some of the Retro community every weekend (for the foreseeable future at least) to get together and play some of this, quite honestly, ridiculously fun off-shoot of SRB2. This weekend we're going to have an official date and time of tomorrow, Friday 24th April at 7:00pm UTC (That's 8pm GMT, 3pm ET and Midday PT). We may even play on Saturday as well dependent on turn-out – in the future, if and when a certain public health crisis is over, Saturday is likely the day we'll be aiming for. Proceedings will be streamed on both the official Sonic Retro Twitch channel, as well as my own channel here.
You can check out the thread here which includes a pack of various mods we'll be playing with and installation instructions, and join Discord here to hop into the voice chat if you're so inclined! See you on the track!