How's this for a little role reversal? Where Sonic Mania features fan game developers work in a commercial Sonic game, a Sonic game developer makes works on a ROM hack?
GameHut is the YouTube channel run by Traveller's Tales founder Jon Burton which recently celebrated his achievement of 25,000 subscribers. The channel provides a constant stream of video material showcasing old prototypes, special builds and insight on coding techniques of Traveller's Tales' work over the years. There's a greater focus on Mega Drive material and more recently a focus on their work on Sonic R and Sonic 3D Blast / Sonic 3D Flickies' Island. As an example I reported on videos on SEGAbits that covered a prototype for Sonic R and unseen footage of an unannounced sequel to Mickey Mania. 
In a surprise announcement for achieving 25,000 subscribers on the channel Jon announced that he is working on releasing an unofficial patch for Sonic 3D titled Sonic 3D Director's Cut that focuses on restoring content and adding enhancements to the game. This has no involvement with SEGA or any other company and is only being developed by Jon himself in his spare time. Details about the hack can be seen in the jump.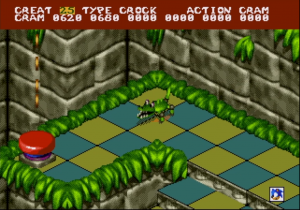 In the video Jon details his plans for the patch and what he wants to enhance in the game. He wants to refine controls to make Sonic move around with less momentum as well as re balance the gameplay. Inspired by other ROM hack developers he is also looking to add Super Sonic as well a password save system inspired by the SEGA Channel version. Finally he is looking to restore a crab enemy seen in early screenshots as well as reinstate the level editor that was used to help design levels for the game. These additional features can be turned on or off in the options menu so that you can play the game without the enhancements as well. He does mention that he won't be able to add new artwork or levels to the ROM but is open to suggestions made in the comments section of the announcement video.



There is no release date planned currently but no doubt he encourages everyone to keep an eye on his channel by subscribing for further updates. Jon has not to this point released any prototype material for download but this ROM hack does provide access to cut material for Sonic 3D Blast to the public for the first time in years. Perhaps it may even be in the running for a trophy in the upcoming Hacking Contest?
[Source: GameHut on YouTube]