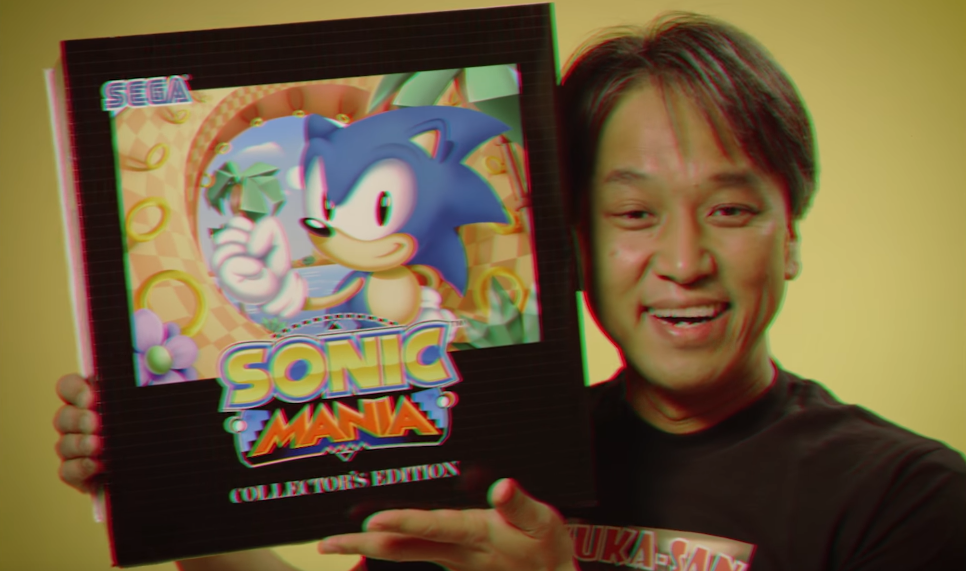 That swanky looking Sonic Mania collector's edition is coming to Europe, Sega announced today. It's exactly the same package that North America is getting, but there are a couple of caveats.
The first being that some might find it a bit overpriced. While the CE retails for $69.99 in the US, it costs a whopping £79.99 in the UK and €89.99 in the rest of Europe. So really you might not be paying much less than if you'd be importing the thing from the US. Secondly, it appears that it's only available for PlayStation 4 and Xbox One, with the PC version being left out. Which is a bit weird seeing how Sega Europe usually tends to put most of their focus on PC games.
Aside from that, you're still getting everything the US is getting here. The collector's edition is now available for pre-order exclusively on Amazon… or at least it was, but it appears to have gone out of stock everywhere except for in Germany while I was writing this article. Seriously:



Welp. Anyway, here are the links to the Amazon store pages in case the CE becomes available again.
We hope that the collector's edition will be in stock again later. Hopefully as soon as Sega realises that they might have underestimated demand.
[Source: PlayStation Blog]
Update (10-18-2016) – The collector's edition is available for pre-order again, unless you live in Spain where it's not available yet.