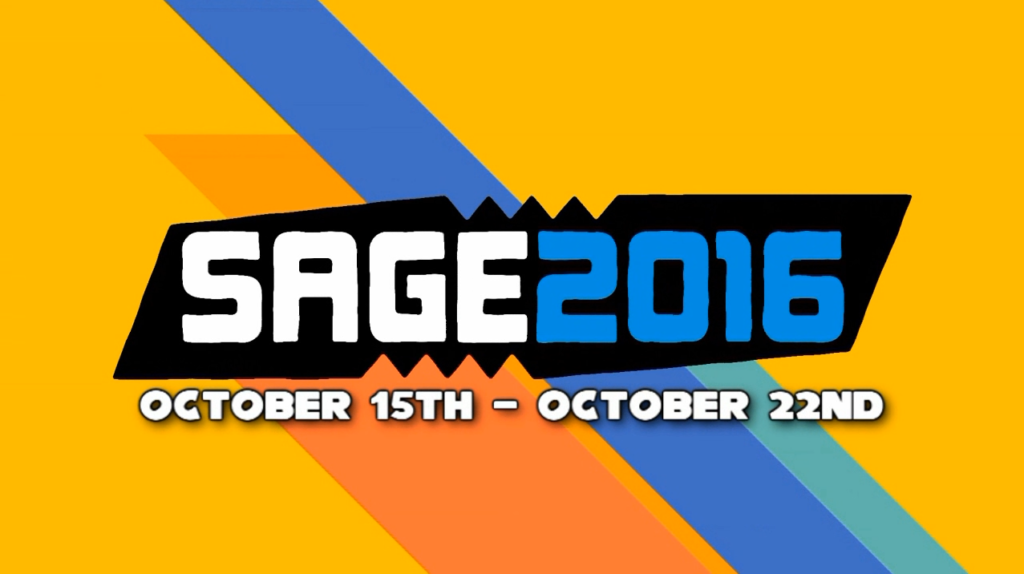 We've got two big contests at SAGE this year, one to immortalize your artwork in the greatest unofficial official game of all time, and another to immortalize your game creation skills in shame (and win some cash for Amazon!) Hit the jump for details on both:


RAGE (Really Amateur Game Expo) is, bar none, the greatest online convention in the history of the internet.
What is RAGE?

RAGE is a kind of, but not really, game jam, where creators can  compete to produce the worst, goofiest fan game possible using whatever  tools at their disposal. RAGE has always prided itself in having some of  the worst games to ever exist, and since Act 1 went so well, we're bringing it back home to SAGE!
Are there like, rules or something?
You mean guidelines?
Yeah, Guidelines.
• Games need to stick to the theme, this is the most important requirement to note.
• Submissions need to be in by 11:59 pm Central on Friday, October 21st.
• Send all RAGE submissions to [email protected].
• Games should really only be 5 – 10 minutes long. We're not looking for an epic here.
• Feel free to use any engine/platform/program you like, just make sure it'll run on modern day systems!
• If you don't have something on hand, there's trials of several  commonly used programs, as well as free versions. Less experience might  even help you here!
• Make sure your game does not start in full screen and will run in a window.
• Have fun with it! Sure you're shooting for bad, but you're wanting to  make funny bad, like The Room or Birdemic of video games. (In other  words, you're aiming for humor, not just garbage.)
You have a short time to create and submit your game between there,  so get ready to get crackin'! In the past, RAGE has been entirely for  bragging rights (if you're into that sort of thing) and making comical abominations. That's all good and fun, but once again, we're bringing  back a grand prize for RAGE's first place winner:
A $50 Amazon Gift Card*!
We'll be holding a livestream where we'll play through every RAGE  submission to close out SAGE 2016 on Saturday, October 22nd starting at  8:30pm! Shortly thereafter, the RAGE site will go live so you too can  witness the whiteness, with the RAGE winner announced on October 24th.
In case you missed it during the livestream, YOUR 2016 RAGE Act 2 theme is…
We know you saw the 25th Anniversary live stream. You know what to do.
Brush up on your game making skills… or don't! Either way, RAGE is back home at SAGE 2016!
---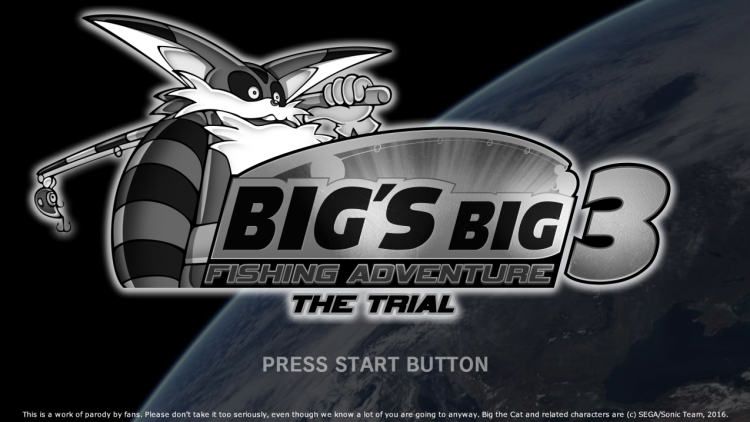 Are you a sprite artist? Do you love Big the Cat? Want your art immortalized in the ultimate unofficial official fan game?
We're having a contest where YOUR art could be featured in the final release of Big's Big Fishing Adventure 3! The rules are simple:
1. Make a fish, similar to those Big catches in Sonic Adventure in sprite form!
2. Send it to [email protected], transparent PNG format, 256 x 256 maximum
3. Deadline is the same as RAGE, Friday, October 21st at 11:59:59 pm Central Time
The top three entries will be chosen by the BBFA3 team to be included in the final game! We'll announce the winners during the closing stream on Friday alongside this year's RAGE entries. Good luck!