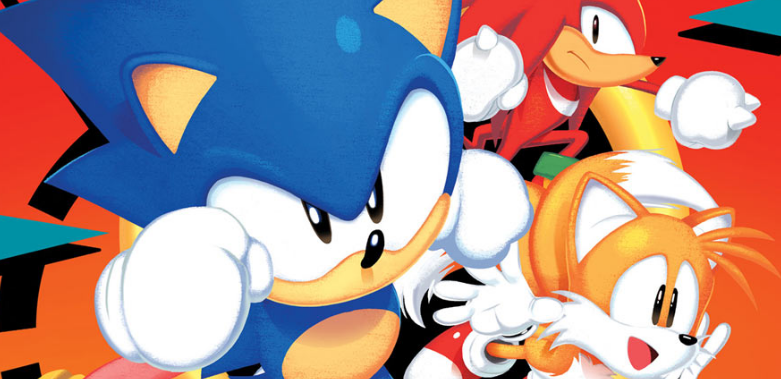 With the 25th anniversary coming up, it's only fitting that Archie would do something special for the Sonic the Hedgehog comic. Today, through Comic Book Resource, Archie announced a new Sonic comic based around "Classic Sonic." Dubbed Sonic: Mega Drive, the one-shot comic is written by Ian Flynn, with illustrations from Tyson Hesse and will be released on July 6th, 2016. The story is planned to be set after Sonic and Knuckles, with Tails, Knuckles and Amy starring alongside Sonic. Hit the jump for Archie's disclosure of the comic.

SONIC: MEGA DRIVE #1
Sonic spins into a brand new, Classic-styled, SUPER SPECIAL one-shot "Mega Drive"! Join Sonic, Tails, Knuckles and Amy Rose on a brand new adventure—set after the fall of the Death Egg! The nefarious Dr. Eggman is trying to build a new engine of destruction: the MEGADRIVE, and it's up to Sonic and his whole crew to stop the mad doctor and save the day! Join Sonic and his friends in this special commemorative issue celebrating the 25th Anniversary of the Blue Blur!
Script: Ian Flynn
Art: Tyson Hesse, Jack Morelli and Matt Herms
Cover by Tyson Hesse
On Sale Date: 7/6
32-page, full color comic
$3.99 U.S.
Source: Comic Book Resource