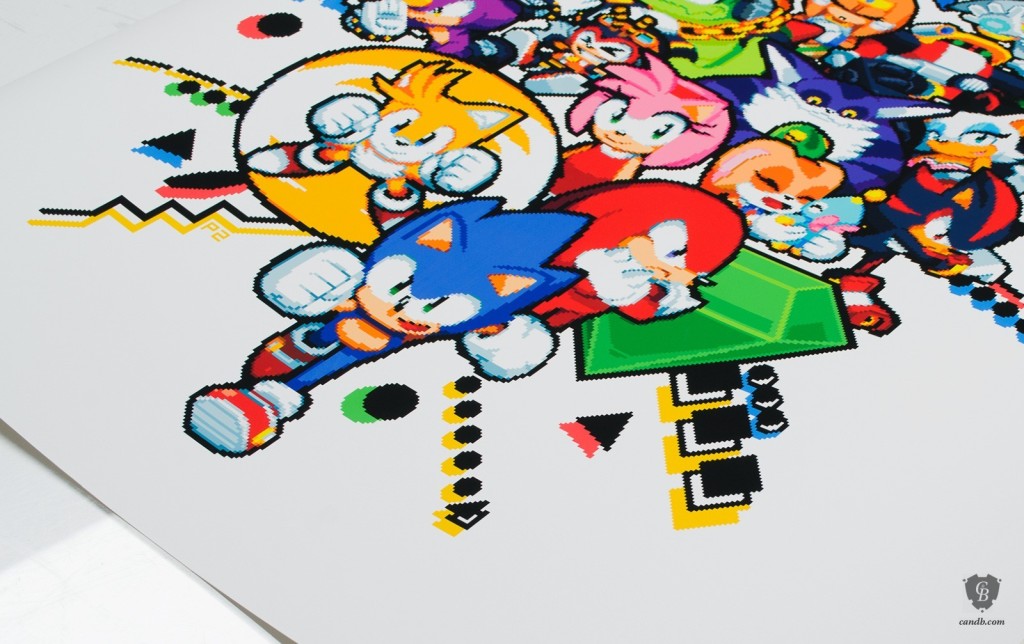 Cook & Becker teamed up with SEGA some time ago to sell new official art prints based on SEGA franchises. So far we've gotten fantastic new art of games like Phantasy Star, Shinobi, and Shenmue. And now it's time for one based on Sonic.
The artwork, made by Nuclear Throne artist Paul Veer, features both old and new characters. Including even the more obscure ones like the long missing Ray the Flying Squirrel and Mighty the Armadillo from SegaSonic the Hedgehog.
The art print can be bought at Cook & Becker's website, with the cheapest option (unframed) being $115. It's also a limited release, with 150 being sold. It's probably worth it if you like incredibly good Sonic art . And have lots of money to spend. They also just released a Virtua Fighter art print by Gerald Parel for the same price.
Update: Cook & Becker also put up a making of timelapse video of the artwork, you can take a look at that here.