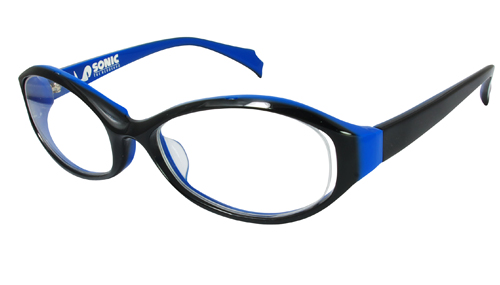 So COSPA have recently unveiled a new bit of Sonic-related merchandise and while a little different to what's come before, the design is just as sleek and stylish as we've come to expect from them.
Long-time merchandise collectors probably already know all about COSPA, but in case you didn't, they've been responsible for some of the coolest and most unique-looking Sonic merchandise around. I was fairly recently switched on to their output thanks to this piece for Forbidden Planet by Adam "T-Bird" Tuff of TSS and Summer of Sonic fame. Check page 5 to see just some of the designs they've released in the past – I'm still trying to find several of these shirts to purchase myself and it's proving pretty damned difficult.
The glasses themselves are slated for general release in September later this year and will be priced at ¥9,180 (roughly £50/$75/€65) – they'll most likely be a Japan-only product knowing COSPA, so keep your eyes out for them if you plan on making a purchase. Get it? Eyes? Glasses? No? Okay.