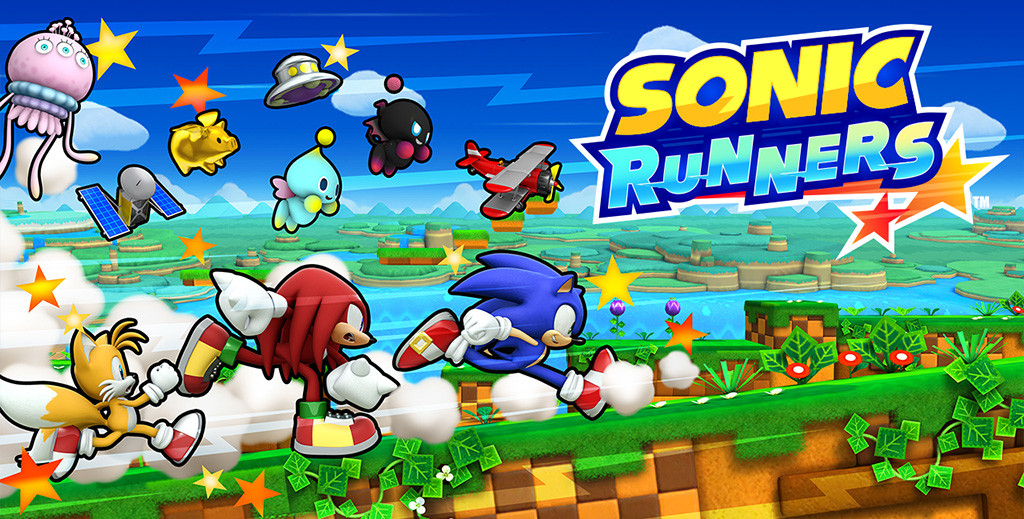 Originally, I was just going to throw up a clip of The Critics' Jay Sherman just saying his trademark line of "It stinks!" but that would be simply broadside-ing with an elephant gun what at its core is a good game wrapped up in layers of garbage, like one of those Babushka figurines.
So, let's talk Sonic Runners. Even though Sonic Dash is still very much a thing and is celebrating 100 million downloads by shoe-horning in a brand it has no business even associating with in Angry Birds, Sonic Team decided it wanted to take a stab at this crazy bizarre world known as mobile freemium development.
Enter Runners. Simple enough premise: Sonic and friends run to the right and collect gems and rings through an obstacle gauntlet of spikes, enemies, dash rings, pits, loops–you name it. At the end of each segment, Sonic encounters Eggman hauling a stash of goodies and is tasked with smacking that old greedy capitalist of all his money for your own purposes. Then the level speeds up and repeats with a more difficult layout. Rinse and repeat two more times to max speed until you eventually die.
Throughout this, you're treated to very simple stories of Team Sonic helping out Animal friends, lost Chao, and even scared groups of Wisps in their battle to stop Dr. Eggman from whatever anti-environmental/furry critter plot he's hatching for that chapter. It may sound like I'm complaining or ready to just eviscerate the game, but this isn't the case.