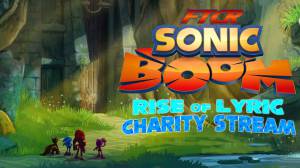 This Saturday at 1pm EST/6pm GMT, the guys at Find the Computer Room will stream Sonic Boom: Rise of Lyric to help raise money for Emily Monroe, a 3-year-old girl who has been diagnosed with cancer. Special guests lined up for the event include Mike Pollock and Cindy Robinson, among others.
FTCR member FTA has provided a video detailing everything that will go down:
http://www.youtube.com/watch?v=LD1ShRFesS4
The stream will take place on the FTCR Twitch page. If you would like to donate immediately, you can visit Emily's GoFundMe page.