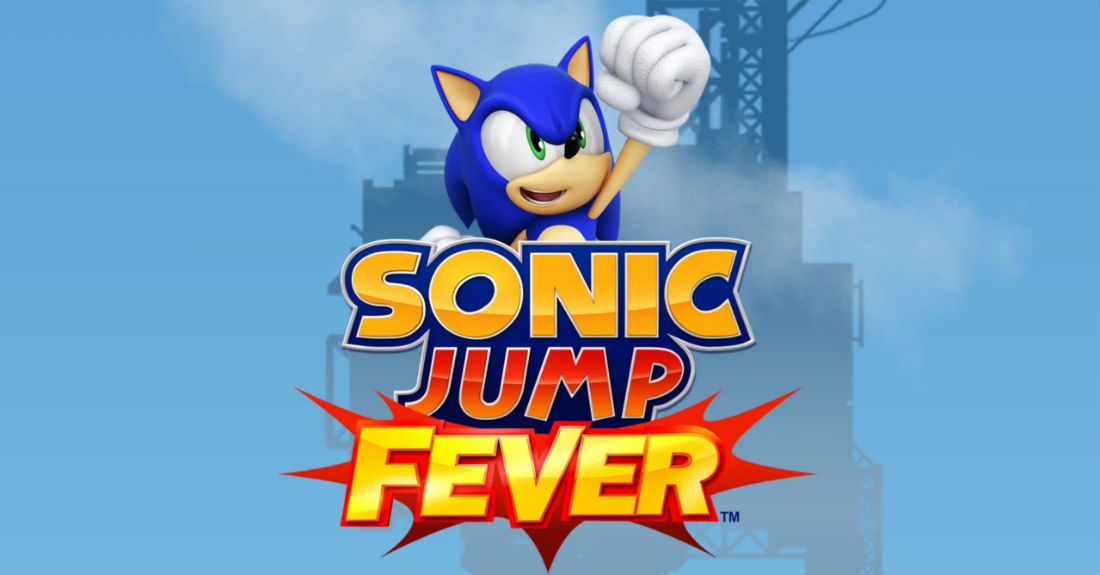 (Thanks to Shigs from our sister-site SEGAbits for providing the write up! Go check them out, they're classy people.)
While at E3, Nuckles87 and I were invited to a party hosted by SEGA's mobile division, SEGA Networks, that was dedicated to mingling and showing off SEGA's mobile titles. It was a great chance to relax after a hard day and to get some free food and drink. Those pretzel bun sandwiches with the roast beef and bacon were out of this world! But mostly, we where there to check out these games that have only been available to the lucky few… million in the Great White North. The one I'll be talking about in this preview is
Sonic Jump Fever
, a sequel to the 2012 game that is both harder, easier and more fast-paced than its predecessor. It even has Chao. Yes, Chao are back!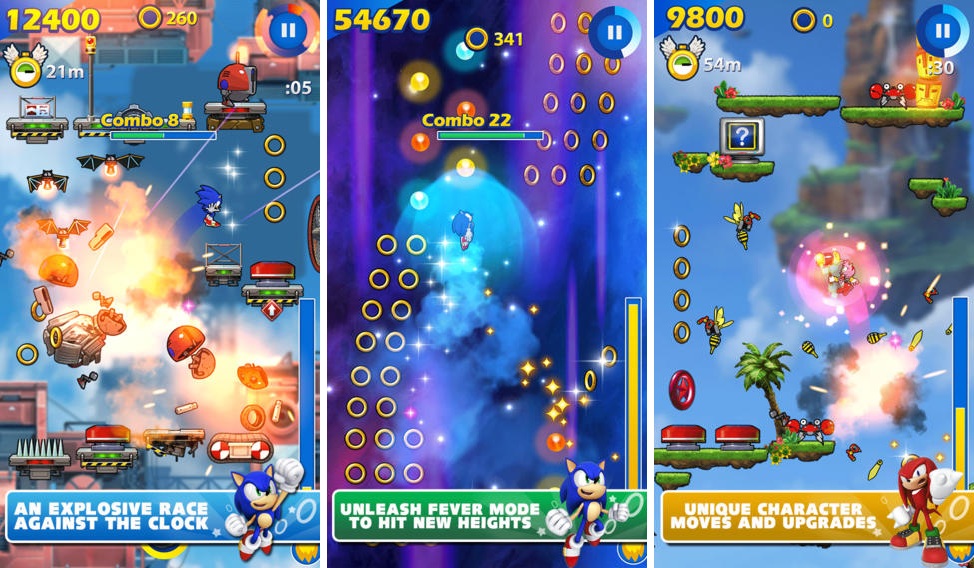 Sonic Jump Fever
is fairly different from it's predecessor in that there is a much stronger emphasis on time and speed. In Fever, you don't really run out of lives, but it can affect score. Instead of just going level by level in an effort to get to the top, you are trying to get your best score jumping upward while the clock ticks away. When time runs out, you automatically end up at the top in a balloon taking off. As a cruel bonus, you can fling Sonic's animal friends into the balloon with him, but I could never come close to getting them all. What a jerk! Sonic goes from freeing his animal friends from cages to taking off in a hot air balloon as fast as he can while his little pals desperately fling themselves in the air to get in. He probably shoves Porker Lewis off just for good measure.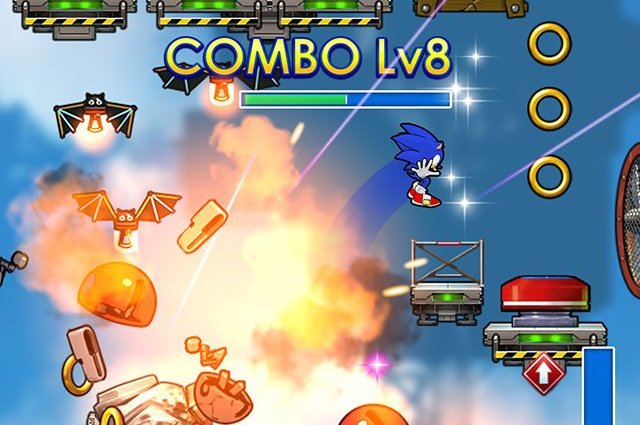 As I mentioned before, this version is much more fast paced and frantic. If you can get a good enough combo going, you can turn into "fever mode" where Sonic shoots high into the air getting a ton of rings and orbs in the process. You can also get Red Rings to help you unlock more characters. Everyone from the first game will eventually be available here too. We saw silhouettes from characters such as Silver, Blaze and Vector. Of course, since it's a free to play game, they have tons of microtransaction items such as the ability to buy double rings or bonus red rings to unlock new characters quicker. You don't have to buy them to progress, but some of them can make you game a bit easier.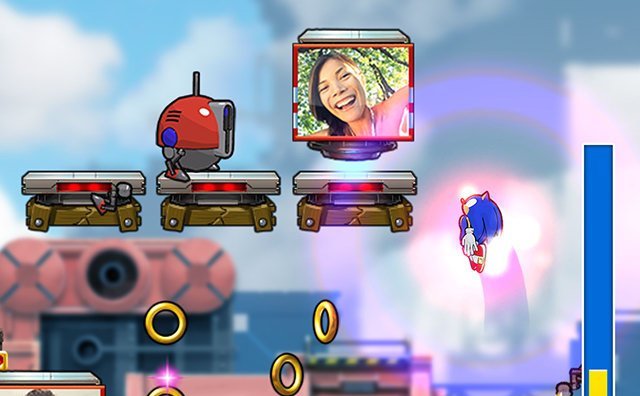 Another new addition is the return of Chao. Those little water-like creatures return to a Sonic game. There's a Chao Garden you can shake to unlock Chao and you can teach them to be loyal and stay with you. Each Chao has different abilities that can help Sonic such as a higher boost, defense and ring collecting. There's even a Chao that will attack your enemies for you. I love this feature as it brings back one of my favorite and forgotten aspects of the Sonic franchise.
Sonic Jump Fever
will be out this August in America and other territories. If you liked the last one, you'll be sure to love this one.