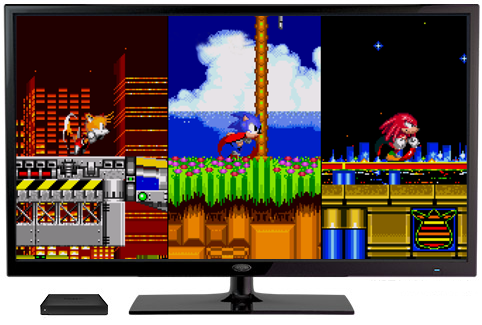 Amazon's set top box pulled a SEGA Saturn by releasing at the same time as it's announcement, not only acting as a direct competitor to other multimedia devices such as the Apple TV and the Roku, but also acting as a dedicated game console as well, sporting it's Android based operating system sporting games like Minecraft – Pocket Edition, Telltale's The Walking Dead and more. With an Android based system comes SEGA with a number of conversions of their Android based Sonic games. Check out after the break below to see the list of games from SEGA that became available at the launch of the system as well as their price and more on these ports.

Sonic CD ($2.99)
Sonic 1 ($2.99)
Sonic 2 ($2.99)
Sonic 4 Episode 1 ($3.99)
Sonic 4 Episode 2 ($4.99)
Crazy Taxi ($4.99)
The Cave ($4.99)
Virtua Tennis Challenge ($4.99)
Being that this is part of Amazon's hardware line, the market will only work with Amazon based products and marketplace and will not be able to utilize Google Play features. Which means that functions such as leaderboards, achievements or the online 2 Player Mode in Sonic 2 omitted from the Fire TV version. According to Taxman on Twitter, he has stated "There's no multiplayer library for Fire TV as of yet, and the project scope didn't allow for developing Split Screen." You're also likely to expect a lack of multiplayer in Sonic 4 Episode 2, as well as our good buddy the minecart in Episode 1, (And the screen rotating with you as you go through loops! Hurk!) just like the Ouya version.
The set top box is available for $99.00 and has opened up to some lukewarm reviews. You'll also need the proprietary game controller for the unit as well for $39.99. However if you've been wanting to play the Retro engine ports of Sonic 1 and 2 on your television without dealing with your Android tablet, for the time being this is where its at. Just keep in mind of the 8GB storage (5.5GB left over for users to do as they please!) while you're getting games for the device. Hopefully with better storage solutions in the near future, the Fire TV will definitely be an interesting piece of technology for video games.
Wait, so where is Sonic 1 and 2 for Ouya?