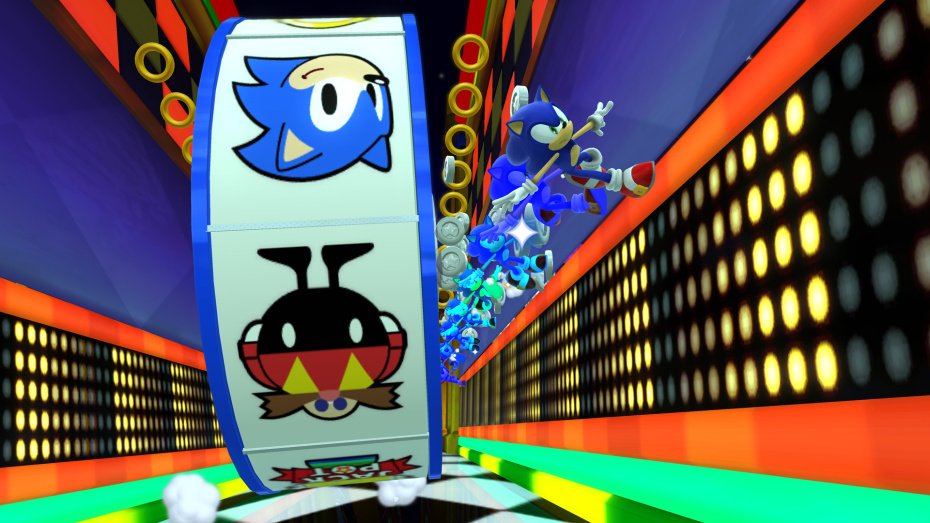 I won't bore you with the usual spiel about Sonic's state in the past and present. Leave that to any other website trying to pad the word count. Let's get right into the heart of it: Sonic Lost World is a half-baked game. At its best, it brings a fresh element of fun to the series through the new Parkour System that lets Sonic zip around landmarks, triangle jump up walls, and even cancel his now-signature homing attack to kick enemies around. But the experience tends to get bogged down by odd level design choices or a finicky mechanics.
But is the game still salvageable and worth putting into your blossoming Wii U library?
It's a tough call. Sonic's been slowed down considerably from his Unleashed/Generations days, and this results in the game feeling like a more expansive sequel to Sonic Colors (which it is, in a certain way.) This is actually a pretty good thing, since it allows greater control of Sonic for platforming in both 2D and 3D. Problems arise, however, with a few of the core mechanics. From time to time, the homing attack will decide to slowly register a lock or just drop it entirely. Furthermore, wall running in 3D feels rather unintuitive, a fact I think Sonic Team knows as well since the two key areas in the game where wall running is tested on the player have alternate routes using Wisp powers to skip the segments.
The Wisps themselves, wh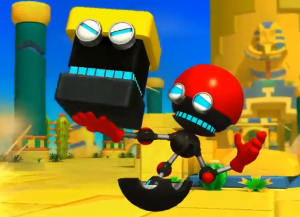 ile having no real explanation as to why they're around, lack the same spark of enjoyment most of them had in Colors. Eagle and Underwater Drill feel rather clunky due to requiring the Wii U Pad's motion and touch controls to function, while Rhythm only requires mindlessly tapping the touch screen to move around. Fortunately, they are usually optional to continue through the stage.
Halfway through the game, progression begins to become somewhat of a chore with either cheap object placement that will straight up kill Sonic regardless if he's holding rings or punish the player through so-called newbie traps that will force the player to memorize a few things while progressing through the stage.
One such jarring example was a stealth segment where getting caught was an instant death. It's only jarring since it's the only time it occurs within the game, and with little warning. Also featured is a snowball level that feels like a throwback to Billy Hatcher and the Giant Egg. Sonic remains in a snowball through most of the stage, and is both a bit hard to control and very easy to get knocked off into a pit. Bring your patience for this one and a later level with tons of instant kill bomb-filled mine carts.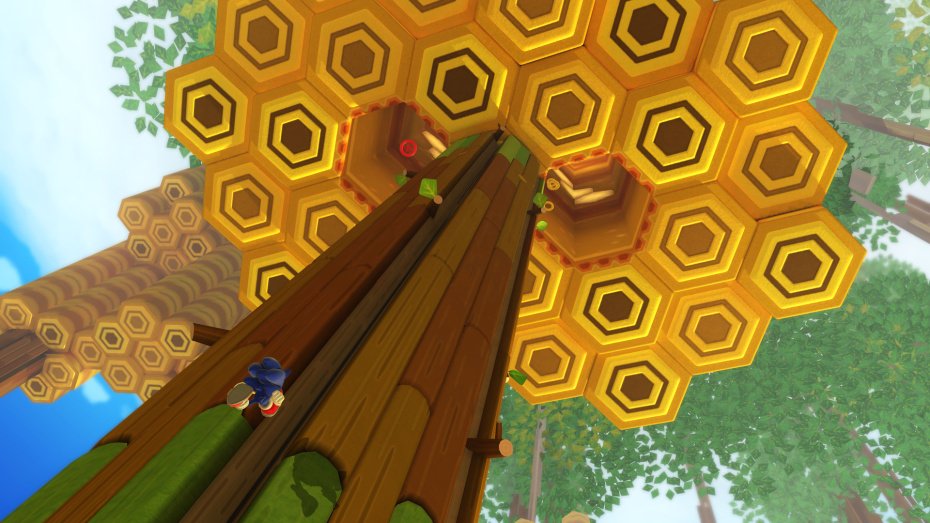 Otherwise, Lost World is a very pretty game. It runs at a deliciously crisp 60FPS and the environments are very bright and colorful. The music is no less delightful than usual Sega Sound Team works in the series, and I found some very quick favorites within the soundtrack such as the somber but energetic tune for Tropical Coast Act 3.
The story exists to just move things along, though this is easily the best Dr. Eggman has been in a long while, essentially stealing the show. The Zeti, on the other hand, are rather unmemorable and exist purely as a generic underling unit. I could not tell you the names of any of them, just vague descriptions of them. For example, my favorite of the ensemble is the Emo One. I wouldn't be surprised to see them fade into the same abyss that holds the likes of Marine the Raccoon or Jonathan Jones (remember them?)
Much like their characterizations, the boss battles also remain a little uninspired. That is to say, they're there, you smack them two or three times and then move on. It's a bit unfortunate since this would have enabled the bosses to stand out a little more as "The Deadly Six", rather than "Collectively bop us six times to beat us." Progression is also walled by "Flicky Gates", though the occasional circus mini games that pop up should make clearing these a trivial matter.
So what's the verdict?
In the long run, Sonic Lost World was an enjoyable ride, but unlike Colors or Generations, I don't have any particular desire to go back to it for a second playthrough. The right ingredients are there for an ever better Sonic title, but much like how Sonic Unleashed felt like a half-baked endeavor that later inspired Colors and Generations, I feel Lost World is setting the table for some more interesting experiences in future titles. Definitely give it a spin, but hold steady on simply adding it to your library.
Sonic Lost World was reviewed via a copy of the Deadly Six Bonus Edition provided by SEGA of America.