Earlier this month, Japan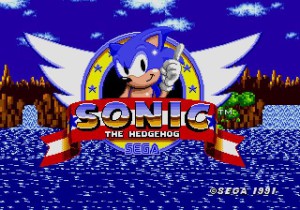 saw the arrival of SEGA's first set of 3DS Classic remakes of four key titles from their Mega Drive and arcade library. Sonic The Hedgehog, Altered Beast, Super Hang-On, and Space Harrier all received a 3D-depth face lift and plenty of other features, but SEGA remained quiet as to if these titles would make their way to western 3DS systems.
Enter the Australian Classifications Board, which posted up ratings results for 3DS versions of Sonic and Altered Beast. In the past, every time the ACB has released ratings for games, the titles sooner or later swept across other regions, so the fact SEGA's 3DS Classics library is likely going global shouldn't surprise anyone.
It's not quite the Christian "Taxman" Whitehead and Head Cannon release of Sonic 1 that iOS and Android platforms saw, but it's still a Sonic 1 for those that want yet another copy of the game.
[Via Joystiq]