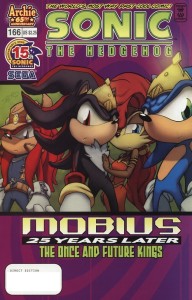 Sometimes, long-running serials can become stale. If you've been hired to write for a comic book month after month for years, you can reach a point where you just can't be as good as you used to be. Ideas get regurgitated. Fast paced action is slowed down. All the creativity of those first few years can dwindle, even if the property is yours. There's a reason creatives are always looking for new valleys to explore – focusing on just one idea, one story, can drive someone mad. It can compromise the overall arc. It can feel like the story should have ended years beforehand, instead of half-heatedly lurching forward into the abyss.
American comic book companies are aware of this to a degree, oftentimes changing the creatives on a book in order not just to improve sales, but to prevent the material from becoming flat. The hope being that if new minds are always bringing in fresh ideas, the 70+ years of Batman adventures won't continue to repeat themselves. Very rarely in the modern industry do you get someone on a title for more than a handful of years. Extremely rare is the tenure that Ken Penders enjoyed, writing on Sonic the Hedgehog and its related series for nearly 13.
When Ken was unceremoniously dropped from the title back in 2006, he was replaced by newcomer Ian Flynn, his first story seeing print in Sonic the Hedgehog #160. Though relatively unknown, there was a faction who was excited to see what he would bring to the table, him having been a fan himself, writing his own fanfiction about Sonic in the years previous. Even if sales of the title had gotten better when Ken took over from Karl Bollers as head writer, there was a certain stagnant feeling to the stories being provided. If you'd had gone on record saying that, in your mind, the battle between Sonic and Eggman was over and you were solely invested in the future tales of Mobius, what else would one expect?
With Ian at the helm, it didn't take long for the new writer to revisit one of the longest running, incomplete tales that had taken hold of the comic since its early days. Dictated by management to wrap it up once and for all, Ian set off to finally finish Mobius: 25 Years Later.