Its that time again. We're doing a three hour special of Sonic & All-Stars Racing Transformed for the next Retro Community Day. This time we'll be covering Playstation 3, Xbox 360 and Wii U versions of the game. Send your friend requests to either of those systems for the user name VidyaRetro (Yes, the name is the same across all systems), then check back here at 5PM Central Time on Saturday December 22nd.
Also a fair warning, if you sent a friend request to any of those accounts previously, send them again as the PS3 and 360 friends lists have been cleared to ensure room for those that have the game. Nothing personal, but if you want to join in on the fun again SEND ANOTHER FRIEND REQUEST TO VidyaRetro.
Also meet Retro's Wii U representative!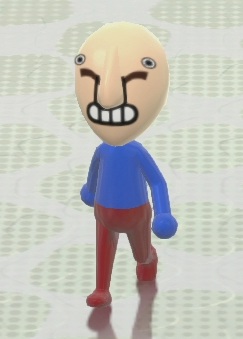 …
Won't you?