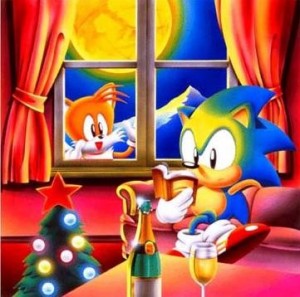 It's always cool when a game does something neat or unlocks something on a holiday, like with Christmas NiGHTS or Animal Crossing. Now it turns out Sonic & All-Stars Racing Transformed has a secret unlockable that unlocks on Christmas day. This secret can be unlocked early by changing the date of your console to December 25th, 2012. This can be done on Xbox 360 and PS3, it's not certain if this can be done on the Wii U version as well. You do need to sign out of Xbox Live before you do this though and when you sign back in, it'll be as if you weren't able to time travel one month into the future after all. We don't know if the same goes for the PS3 version.
If you want to spoil the surprise, go ahead and change the date on your console or alternatively, just click the jump of this post.
First thought to be on-disc DLC, Alex Kidd gets unlocked on Christmas day. He drives around in a vehicle of which only the left and right sides need to be transformed to adapt to the situation.
[Source: The Sonic Stadium]