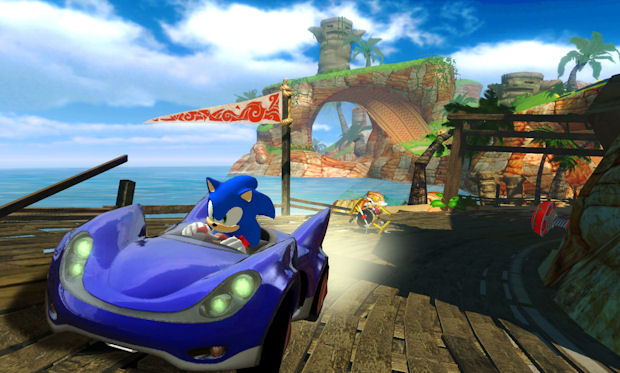 Come one, come all for a Grand Prix of hijinks with the Sonic and Sega Retro crew playing Sonic and Sega All Stars Racing on Playstation 3 and Xbox 360 next Friday August the 3rd, 5PM Central. In addition the event will be live streamed with commentary from Retro staff, talking about the game, the upcoming sequel and more. Streaming and further details will be available soon.
To join in, send a friend request now to VidyaRetro on either Xbox Live or Sony Entertainment Network. Once 5PM Central rolls around, be sure to start the game and await an invite.
See you at the starting line!
When: August 3rd, 2012 at 5:00PM Central Time
Where: Xbox 360 and Playstation 3