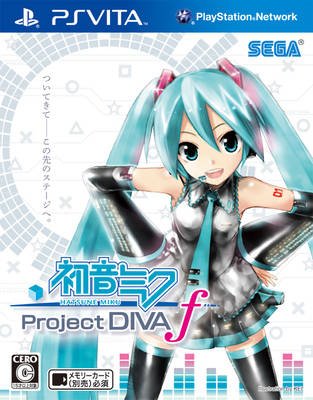 Sega's no-shows at E3 such as Anarchy Reigns, the Valkyria Chronicles series and Phantasy Star Online 2 sure has fans a bit weary of what the publisher intends to bring from it's library in Japan. However, of all games to be shown off at E3, and so quietly is the Playstation Vita version of Project Diva f. Or as it's been renamed to at E3, Hatsune Miku.
You know, Hatsune Miku, the vocaloid singer whose quite popular in Japan. However, nothing has been officially announced, in fact, no publisher details have been officially revealed. But it is implied that Sega will post photos of people playing the demo at E3 on their blogs, and they are the official publishers of the Project Diva series in Japan, so their involvement should come as no surprise. It's more than you can say for something like the Sakura Wars series.
For those at the Los Angeles convention, it is currently being shown off at Sony's E3 booth, and to those who are interested in a US release are encouraged to bug Sega about it, liberally.
As for me? There sure are some catchy songs, but much like My Little Pony fans rub me the wrong way to the point that I don't want to show interest in the show, the same could be said for Hatsune Miku. Still an interesting and commemorable move by Sega.
[Sources: Hatsune Miku English facebook Page]