Earlier today, Sega of Japan decided to update their website for Sonic the Hedgehog 4: Episode 2. Though the splash page teasing the unveiling of the site has been there for a bit, the doors finally opened. Yes, it does feel similar to the Episode 1 site layout, but that's more then likely intentional. With badniks and rings floating in the background, you can take a gander at Sylvania Castle and White Park all you want!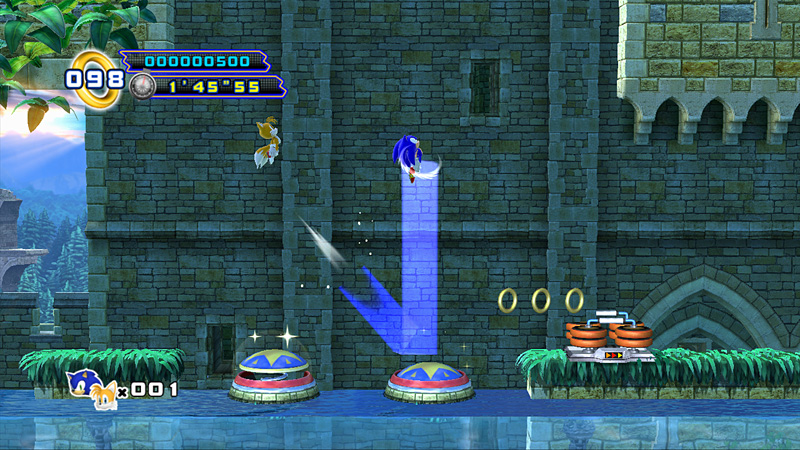 Helping to clear up some confusion, the site lets us know that, yes, the carnival and the snow level are indeed one and the same (I know a few of you were still on the fence on that one). Seems each act of White Park has its own theme, while still being covered in snow. Act 1 is the winter wonderland dotted with Christmas trees, Act 2 is the carnival, and Act 3 looks to be some underwater magic. That means we get two levels in a row that feature water. But that also means we see Metal Sonic in Act 2…sure, the achievements reveal says that we're supposed to fight him in a still-unseen zone, but one must wonder if Metal is the return of the midboss? Will we see him in every Zone, and will he be an opponent in each and not just an excuse for cutscene excitement? We'll just have to wait and find out.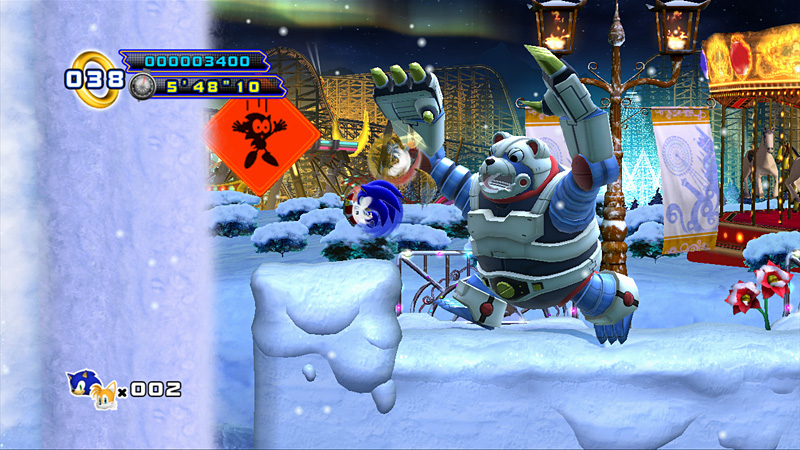 Also hiding out on the page is an explanation of the Sonic/"Tails" co-op dynamic, which includes some additional screenshots that are microsized, which you just might miss if you're not paying attention. Among them are thumbnail-sized screenshots of the online component of the game, as well as Sylvania Castle's boss, the Egg Serpentleaf (which we've only seen in concept art thus far). Finally, buried even deeper on the site is an image of the end signpost with "Tails'" face adorned over it.
To top things off, a portion of the site has also been translated, giving a bit of insight into the storyline of the game.
Several months after the fierce battle of Episode 1, Sonic, who happened to hear about both the news of the Little Planet returning and Eggman starting to act once again, together with his partner Tails, head towards the neighboring continent in the Tornado to investigate.
While we wait for the next two levels to pop out, check out the gallery below!
[Source: Sega.jp's Sonic 4 Official Site]